Subject: Wilbur News for January 2019
View this email online if it doesn't display correctly
C A R E T A K E R ' S L E T T E R
Dear Friends of Wilbur:

In offering you the Wilbur Health Experience, physical and emotional safety reign as our highest health priorities. After that comes dignity and respect for all and cleanliness.

When we feel safe, emotionally and physically, we are able to self balance. Self balancing is a critical component to enjoying excellent health.

When you enter the Wilbur Health Experience you enter an environment in which every person treats every other person with dignity and respect. The depth of this respect creates an emotional atmosphere which each of us sense.

Each of us is physically safe during the Wilbur Health Experience because Wilbur is geographically shielded being relatively remote with only one entrance road, because of the work of the staff who care, and because of the nature of each of you who attend the Wilbur Health Experience.

When we feel safe, emotionally and physically, our immune systems are able to utilize the energy otherwise used for protection..

Self-balancing within a more Fully Enabled Immune System, allows for powerful healing of the Self.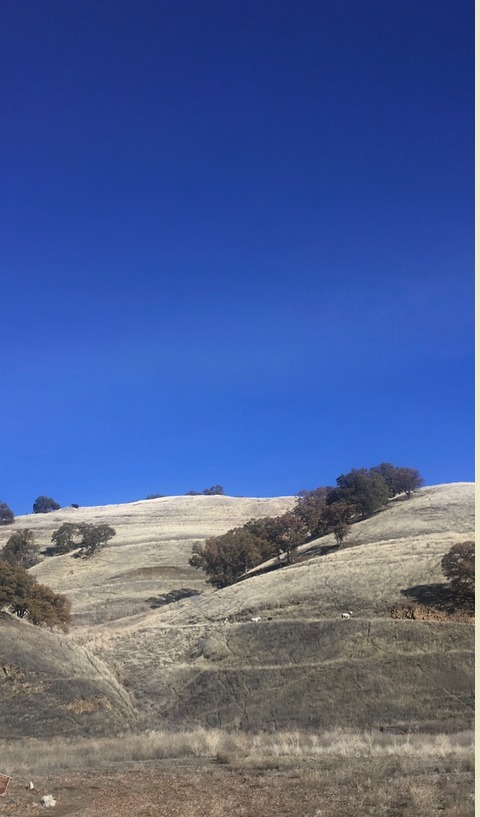 As part of the Wilbur Health Experience registered guests are allowed to use the 1570 acre private Wilbur Springs Nature Preserve which is down the road past the Wilbur vehicle parking area. In the Nature Preserve registered Wilbur guests walk, hike, bike, jog, run, sit, picnic, think, and amble in the pristine valley and rolling hills.

At a recent Wilbur staff meeting we discussed an aspect of physical safety in the Nature Preserve.
How do we protect people who go into the Nature Preserve alone and have an incident, such as a twisted ankle, which requires help?

One idea, for additional safety, is to limit entrance to the Nature Preserve to groups of 2 or more people. Ergo, if one person needs help they will have 1 or more buddies to help them. The problem with this tactic is that it deprives individual people of a time of solitude in an activity they enjoy.

After much discussion, for our first step, we agreed to contact Frontier Communications, our telephone service provider, and request they install 2 telephones in the valley. We recognize that this is a preliminary step which must be followed by others.
On Line Reservations Now Available



As the new General Managers of Wilbur Hot Springs we had our first meeting with all the staff yesterday. Two of our parents are visiting us, and helping us move in, and Mom cooked a traditional Italian dinner for everyone.

After sharing our thoughts about this beautiful natural world available to all who visit, Jerry gave an inspiring talk reminding us how fortunate we are to work and live in this uniquely transformative place. Jerry focused on The Wilbur Experience and it's healing environment for those wishing to disengage from their hectic lives.

As a team, we want our guests to feel welcomed, safe and in a "happy place", when they come to decompress in this haven for relaxation.

Showing kindness to our guests, and to one another, was the main topic of the meeting. We were all touched by his message of love.

When Jerry was finished, Dr. Miller shared his thoughts with the group and managed to be brief (you know how radio guys can go on). He was touched with the heartfelt presentation and insight offered. Following Jerry's "kindness" session, we were amazed to learn that, in 1972, when Dr. Miller purchased the property, he had a license plate that read BKIND which he still has today. (Pictured)

From Wilbur's inception to present, the foundation of endeavoring towards greater kindness continues.

We look forward to meeting you. It's a new day at Wilbur!

Jerry and Brennan
General Managers, Wilbur Hot Springs
JANUARY EVENTS & WORKSHOPS
––––

Dates for upcoming Wilbur events, workshops, specialized practitioners, and closures
are noted on our Wilbur
event calendar
on our website.
Ringing in the NEW YEAR
with Chef Marion Cascio for a deliciously fun
Call now to make your reservation (530) 473-2306
We still have a few spots left!

December 15-16 and

January 26-27

Complimentary to all Wilbur Guests ~ Shundo offers 4 guided meditations: December 16 both AM & PM sessions and Sunday December 17 another AM session. Come up for the day or stay Saturday Night to enjoy all that he has to offer.
Visit our website
for more details and to learn more about Shundo check out his website:
https://shundo.org/
Rev. Julia Harrell is a spiritual minister who's greatest joy is offering guidance to help others find their own higher truth on their path of daily living and awakening. Complimentary workshop on January 8th and readings on January 9th and 10th.
Julia has had extensive training in clairvoyance techniques, spiritual healing modalities and trance mediumship for the past 17 years, with prior esoteric (meditation as a service to humanity) practice for 22+ years. Visit our website for more details and you can learn more about her and her certifications on her website at www.JuliaHarrell.com
Complimentary for all guests
Come join us for a simple, gentle set of exercises based on Chinese traditional medicine and martial arts, suitable for all ages, all body types, and all levels of mobility. Enjoy having fun while learning about and practicing Tai Chi. John has been a Tai Chi and Qi Gong instructor since 1985. He offers classes in Paradise, CA with a focus on the senior citizen community. John is also a massage therapist here at Wilbur. He incorporates the movement, stillness, touch, pressure, chi (energy), manipulation, and breathing of these ancient vibrational healing arts into massage.



Join Sarana in 2019 for a weekend of breathing, chanting, asana and soaking in the healing mineral waters of Wilbur. Strengthen your practice while relaxing and rejuvenating your body and mind.


You'll step back from your daily routines and retreat to this sacred land, home to healing waters that have been used for renewal for centuries.



The popular SaranaYoga retreats at Wilbur always fill up fast. Please click below for additional details, and/or to make your reservation.




April 12 - 14
May 3 - 5
May 17 - 19
September 20 - 22
October 11 - 13
Attention Independent Massage Providers
We currently have an opening for a seasoned Massage Therapist who is available weekdays. Please send your credentials to
info@wilburhotsprings.com
3375 Wilbur Springs Road, Wilbur Springs, CA 95987-9709 - 530-473-2306
Photos by Trinette Reed, Meg Solegui, and Shundo David Haye