Shocking method of Feral Cat control
December 30th, 2010 at 3:45 am EST


You are receiving this e-mail as a part of your subscription to Dr. Jones' newsletter, 'Veterinary Sec.rets'. See subscription information below.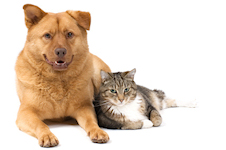 Hello Friend,



A cheery Thursday to you and ALL of your significant others today.

My Holiday Special is almost OVER..but for the next 3 days you can still grab my Bestsellers for up to 50% OFF here:

http://www.veterinarysecretsrevealed.com/holiday/

----------------------------------------------
Feral Cat Control
----------------------------------------------

This news story and report was released last month, and as been subje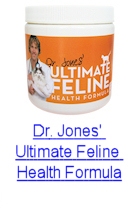 ct to much criticism.

LINCOLN, Neb. — A report that recommends killing feral cats as a way to control the animals, including a primer on how to shoot a cat, is stirring emotions among bird and cat lovers.

The University of Nebraska at Lincoln's study found that neutering or spaying is ineffective at eliminating feral cat colonies, though useful in reducing colonies' expansion.

One official from the American Bird Conservancy calls the report "a must read" for communities with a feral cat problem.

But critics note the wild cats help control rodent populations, and say habitat destruction, herbicides and other issues are a bigger threat to birds.

They also question the report's finding that feral cats' killing of birds costs the U.S. $17 billion, when accounting for how much bird watchers, hunters and others spend on the hobbies.

//////////////////////////////////////////////

P.S. This is 2010, NOT 1950, and fortunately we live in a more civilized society than the authors of the above report.

Cats are NOW the MOST popular pet.

Over 70 million in the U.S. alone.

And believe it or not, feral cats can become GREAT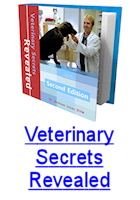 pets- but they need to be spayed, neutered, and adopted to homes.

A MORE humane, long term solution?

Government funded spay/neuter clinics of these feral cat colonies....We find ways to spend inordinate amounts of mo*ney on things that don't really matter, ( such as inane University research reports ) :-) so I would suggest that there is a small budget for feral cat control..

P.P.S. If you have been looking for some safe, natural and effective ways to s*ave on Veterinary care, try this out:

The up to 50% OFF S*ale ends in 3 days.

It's at: http://www.veterinarysecretsrevealed.com/holiday/


Heal Your Pets At Home!
Best Wishes,
Dr Andrew Jones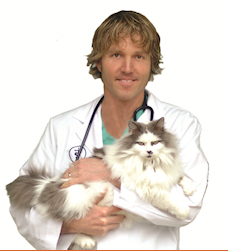 DISCLAIMER: This information is for educational purposes only and is not intended to replace the advice of your own veterinarian. Dr Andrew Jones resigned from the College of Veterinarians of B.C. effective December 1 2010, meaning he cannot answer specific questions about your pet's medical issues or make specific medical recommendations for your pet.

PRIVACY POLICY: We will never rent, sell, loan, provide, barter, exchange or in any way make available your personal information to others. You can unsubscribe or change your email address at any time using the links at the bottom of this email.
Copyright 2010 Four Paws Online Ltd.
Tel: 1-800-396-1534
Fax: 1-888-398-1378
www.veterinarysecretsrevealed.com
support@veterinarysecretsrevealed.com