Senior Pet Health Remedies
December 1st, 2010 at 2:57 am EST


You are receiving this e-mail as a part of your subscription to Dr. Jones' newsletter, 'Veterinary Sec.rets'. See subscription information below.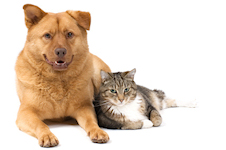 Hello Friend, and a cheery, albeit very snowy Wednesday!

First a response to the CBC radio interview yesterday- very short and not especially accurate. The response from the College was that I was being fined so heavily because I was 'Denigrating other Veterinarians to sell my books'

Not one single pet owner on my list has EVER had that interpretation...

Yet again, here is another area where the College is NOT getting it.

I have been critical of certain conventional Veterinary practices ( ie Vaccines, Pharmaceuticals)...but that does not imply that I am 'denigrating the Veterinary profession'

If you have some spare time on your hands, read the Inquiry Report, and Council Decision and see if you agree with their conclusions.

http://www.cvbc.ca/cfm/index.cfm?It=903&Id=33

-------------------------------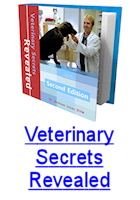 Senior Pet Help
-------------------------------


Senior pet's get a number of very common health problems- but it's often the behavioral changes that are the biggest concern.

Here is a small section of my book:

SIGNS
Your pet sleeps much more and plays less. He has a graying muzzle, poorer hearing and poorer vision. You may see cataracts. He may show abnormal signs, such as pacing, excessive panting, and barking at the wall.

CAUSES
Your dog is considered a senior when past the age of seven. Most cats are not considered seniors until the age of 10. Older pets have natural organ changes: eyes often develop cataracts; the bones of the middle ear often fuse, resulting in lowered hearing; joints lose their soft cartilage covering, resulting in arthritis; and the brain can age, resulting in signs of senility.

SOLUTIONS

MELATONIN. Frequently used for older pets that have trouble getting to sleep and pace at night. For dogs, give 50 ug per lb of body weight given 1 hr before bedtime and on an empty stomach. Try it for 2 weeks to assess if it is working.

PHOSPHATIDYLSERINE. A supplement used in people with cognitive dysfunction. Give 50 mg daily per 10 lbs of body weight.

ACETYL-L-CARNITINE. This is used in people with Alzheimer's. The dog dose is 10 mg per lb of body weight twice daily.

ANTIOXIDANTS. Of them all, Vitamin E appears to be most important in maintaining healthy brain function and delaying further loss of brain tissue; give 100 IU of Vitamin E per 10 lbs of body weight. An antioxidant combination (Vitamin E, Vitamin C, and Selenium) may be most effective.

SENIOR'S DIET. Place your pet on a commercial senior's diet. It will be easier to digest, lower in protein so easier on the kidneys, lower fat to keep weight down, and probably contain added glucosamine to help arthritis. Hills produces a specific brain diet for cognitive dysfunction which is high in antioxidants and L-carnitine.

GLUCOSAMINE. The most important supplement for arthritis, Glucosamine HCL (as opposed to Glucosamine Sulphate) is the best: dogs should get 1/4 of a 500 mg tablet per 10 lbs of body weight daily, cats need 1/4 of a 500 mg tablet daily.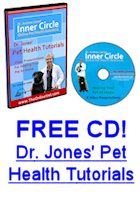 //////////////////////////////////////////////

P.S. My newest Inner Circle Video covers ALL the most important aspects of Senior Pet Health Care.

And you can get the Trial Video for about as much as a Latte at Starbucks.

Get a healthier older dog or cat by going here:

http://www.theonlinevet.com




Heal Your Pets At Home
Best Wishes,
Dr Andrew Jones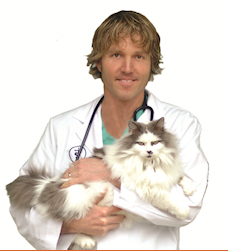 PRIVACY POLICY: We will never rent, sell, loan, provide, barter, exchange or in any way make available your personal information to others. You can unsubscribe or change your email address at any time using the links at the bottom of this email.
FTC DISCLOSURE: You can assume that in some cases Dr Andrew Jones and his Internet Company, Four Paws Online Ltd, has an affiliate relationship or material connection with the providers of the goods or service mentioned in this message and may be compensated if you are to purchase from an affiliate link. You should always perform due diligence before purchasing goods or services from anyone - online or offline. Be a responsible pet owner, be kind to animals and if you are not a breeder, spay or neuter your pets.
Copyright 2010 Four Paws Online Ltd.
Tel: 1-800-396-1534
Fax: 1-888-398-1378
www.veterinarysecretsrevealed.com
support@veterinarysecretsrevealed.com