Guess which pet gets more?
December 10th, 2010 at 3:03 am EST


You are receiving this e-mail as a part of your subscription to Dr. Jones' newsletter, 'Veterinary Sec.rets'. See subscription information below.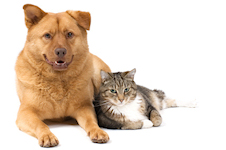 Hello Friend, and a Happy Friday to you and ALL of your significant others today..

---------------------------------
The Season of giving....
---------------------------------

This is the Holiday season, and it's not just for people.

But in a recent AP poll, guess which pet gets more?

Fifty-six percent of dog owners say they'll buy their pets a gift this Chr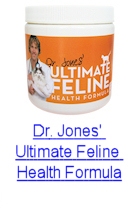 istmas, but only 48 percent of cat owners plan a gift.

A majority of all pet owners — 53 percent — said in an Associated Press-Petside.com poll that they plan to get their animals a present this holiday season.

The pll showed that women (56 percent) are somewhat more likely than men (49 percent) to buy their animals a gift.

The number of pet owners planning to buy presents for their animals this year is nearly
the same as last year.

The poll showed that the majority of pet owners who plan to buy their pet a gift are dedicated even in the face of financial adversity: Even among those in families touched by job loss in the past six months, 56 percent planned to buy their pet a holiday gift.

We pet owners are a dedicated lot!

I currently have a Holiday special, in which you can get up to 50% OFF my Best Sellers.

Here: http://www.veterinarysecretsrevealed.com/holiday/

//////////////////////////////////////////////

P.S. Man of you have older pets with arthritis- and in my manual and video you'll get ALL of the safe, natural and effective remedies- for dogs and cats!

Your pet will really appreciate what you'll be able to do, especially avoiding conventional medication side effects.

It's at: http://www.veterinarysecretsrevealed.com/holiday/

P.P.S. My petition is still going strong!!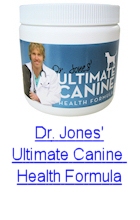 The petition not on facebook:

http://www.thepetitionsite.com/623/petition-to-keep-dr-jones-veterinary-license/


The facebook petition:


http://apps.facebook.com/petitionbox/answer.php?survey_id=871651318


You can directly contact The College:

Attention: Registrar Valerie Osborne
College of Veterinarians of British Columbia
#107 - 828 Harbourside Drive
North Vancouver, BC V7P 3R9

Tel: 1-604-929-7090

Fax: 1-604-929-7095

General email: reception@cvbc.ca


P.P.P.S. Please forward the petition to your pet owning friends and family.

Thanks for ALL of your support.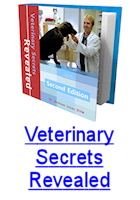 Heal Your Pets At Home!
Best Wishes,
Dr Andrew Jones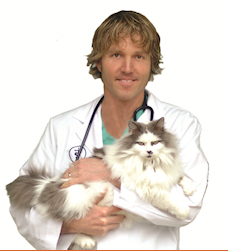 DISCLAIMER: This information is for educational purposes only and is not intended to replace the advice of your own veterinarian. Dr Andrew Jones resigned from the College of Veterinarians of B.C. effective December 1 2010, meaning he cannot answer specific questions about your pet's medical issues or make specific medical recommendations for your pet.

PRIVACY POLICY: We will never rent, sell, loan, provide, barter, exchange or in any way make available your personal information to others. You can unsubscribe or change your email address at any time using the links at the bottom of this email.
Copyright 2010 Four Paws Online Ltd.
Tel: 1-800-396-1534
Fax: 1-888-398-1378
www.veterinarysecretsrevealed.com
support@veterinarysecretsrevealed.com