Subject: #SoulBlast - Tired of Watching Your Life Happen? MAKE IT HAPPEN! Saturday, April 13 at 10AM
Share a lil' Soul with
your Social Networks!
#SoulBlast - Tired of Watching Your Life Happen? MAKE IT HAPPEN! Saturday, April 13 at 10AM

Forward to Friends Past Soul Blasts View Online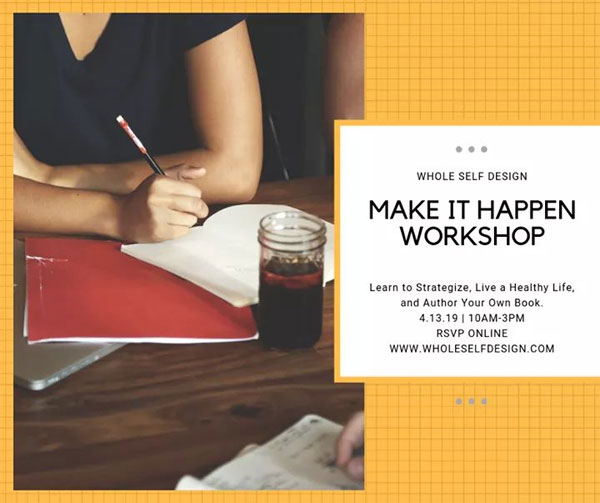 Tired of Watching Your Life Happen?
MAKE IT HAPPEN!
Saturday, April 13, 2019 | 10AM to 3PM
@ Bridge City Church
1200 Wolfe Avenue, North Braddock 15104

Please join Whole Self Design on Saturday April 13th from 10am till 3pm for "Make It Happen," an exciting information packed event. We will have presenters covering topics on health and wellness, writing for healing and inspiration, and building your online business.

Presenters Include:


Karyn Taylor, President, Whole Self Design
Marthena Scott, Writer
Anna Lisa Haughwout, Curves Coach

Elaine Cole, Public Affairs Representative, SSA

Dr. Patricia Lewis, DNP, CRNP

Alice Williams, CEO, Women Empowered
for Entrepreneurial Excellence

BOOK SIGNING

Saturday, April 13, 2019 | 5PM to 7PM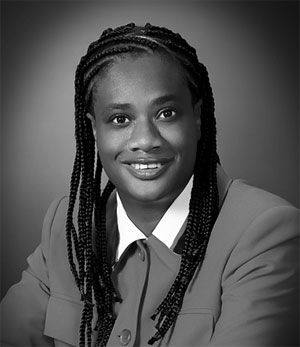 Karyn E. Taylor, President of Whole Self Design will also be having a Book Signing and Author Reception in the evening from 5-7 pm.
Keynote speaker will be Pittsburgh's own "hidden figure,"
Elayne Arrington, Ph.D.
Music by Stevee Wellons Band.
Books will be available for sale for $12 each. This event is free.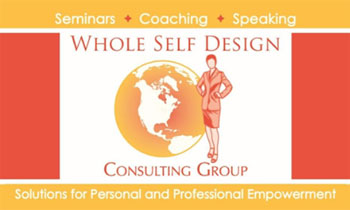 Go to www.wholeselfdesign.com
to register for both events!

Check the Eventbrite app at the bottom of the page.
Refreshments provided.

A Soul Blast from TheSoulPitt.com goes out to thousands and those that they pass it on to!
All Soul Blasts are also posted on ALL of Soul Pitt's social media sites at no additional charge.
To get a blast call 412.407.SOUL or email adsales@thesoulpitt.com

GET SOULcial with SOUL PITT!