Subject: #SoulBlast - The Noir Experience: A Black Out Day Party on Saturday Oct 20th, 4PM at Sugar & Smoke Southern Kitchen
Share a lil' Soul with
your Social Networks!
#SoulBlast - The Noir Experience: A Black Out Day Party on Saturday Oct 20th, 4PM at Sugar & Smoke Southern Kitchen

Forward to Friends Past Soul Blasts View Online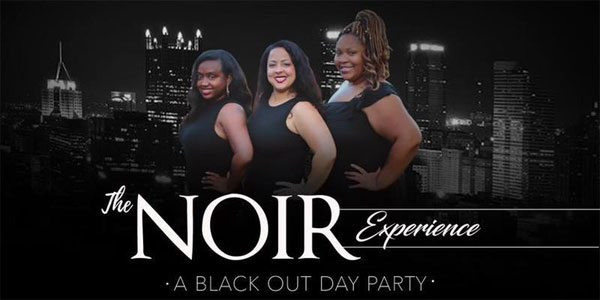 Join the Lovely Ladies of Luggage Love & Loot
for The Noir Experience.
This all Black Day Party will be filled with delicious appetizers from Sugar and Smoke Southern Kitchen, Cocktails, Interactive Stations, Prizes and More!

Who: Luggage, Love & Loot Podcast
What: The Noir Experience- A Black Out Day Party
When: Saturday, Oct 20th, 2018 from 4-6:30PM
Where: Sugar & Smoke Southern Kitchen/Bar- 4428 Liberty Ave
Cost: $20 Black Pass- Includes: Event Entry, Appetizers, Drink Ticket, Interactive Experiences, Live Podcast Session, Prizes and More!

Click Here to Purchase Tickets on Eventbrite

Follow Our FB Event Page:
The Noir Experience- Black Out Day Party



A Soul Blast from TheSoulPitt.com goes out to thousands and those that they pass it on to!
All Soul Blasts are also posted on ALL of Soul Pitt's social media sites at no additional charge.
To get a blast call 412.407.SOUL or email adsales@thesoulpitt.com

GET SOULcial with SOUL PITT!