Subject: #SoulBlast - The 🎷Jazz Intervention Project with Jeff Kashiwa & Steve Cole on July 13, 7PM at Manchester Craftsmen's Guild
Share a lil' Soul with
your Social Networks!
#SoulBlast - The Jazz Intervention Project with Jeff Kashiwa & Steve Cole on July 13, 7PM at Manchester Craftsmen's Guild

Forward to Friends Past Soul Blasts View Online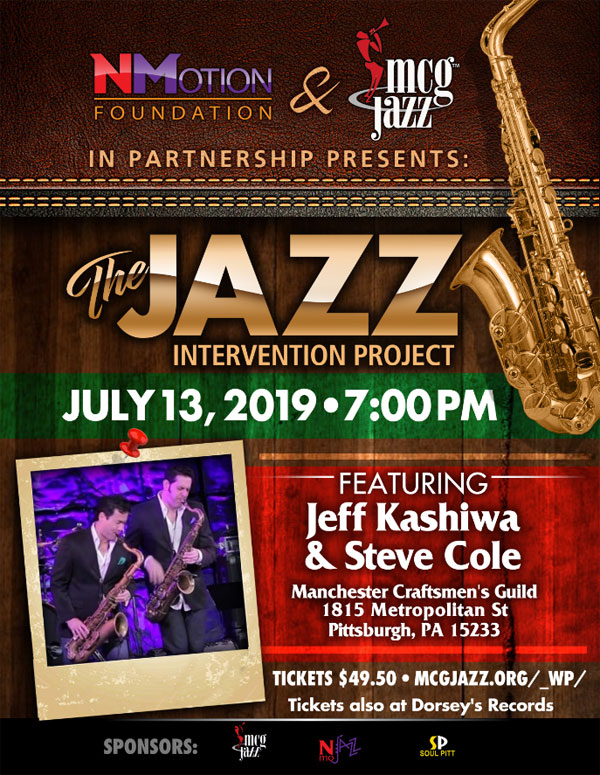 The N-Motion Foundation
will be presenting
Jazz Artists / Saxophonists
Jeff Kashiwa and Steve Cole
at Manchester Craftsmen's Guild on
Saturday, July 13, 2019 | 7 PM

at the Manchester Craftsmen's Guild,
1815 Metropolitan Street, Pittsburgh, PA 15233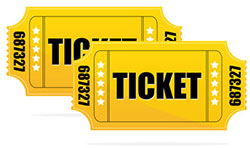 CLICK HERE TO PURCHASE TICKETS
The N-Motion Foundation is N-Motion Entertainment's new non-profit organization that will provide charitable donations to organizations like the VA, American Cancer Society, and music education for disadvantaged youths.
The Jazz Intervention Project will resurface providing opportunities for youths to participate in music activities with professional musicians. It is the hope of the N-Motion Foundation that events like this can become the catalyst for young growing musicians. There will be some kind of functional, working, workshop for students on the day of the event. These students will also be treated to free attendance to the concert that evening. Who knows, Jeff and Steve may ask one of the students to come up and perform with them!
This is what the Jazz Intervention Project is all about!

A Soul Blast from TheSoulPitt.com goes out to thousands and those that they pass it on to!
All Soul Blasts are also posted on ALL of Soul Pitt's social media sites at no additional charge.
To get a blast call 412.407.SOUL or email adsales@thesoulpitt.com

GET SOULcial with SOUL PITT!