Subject: #SoulBlast - The Entrepreneurship Transformation Seminar Featuring Sherrie Massie on 2/24 in Monroeville
Share a lil' Soul with
your Social Networks!
#SoulBlast - The Entrepreneurship Transformation Seminar Featuring Sherrie Massie on 2/24 in Monroeville

Forward to Friends Past Soul Blasts View Online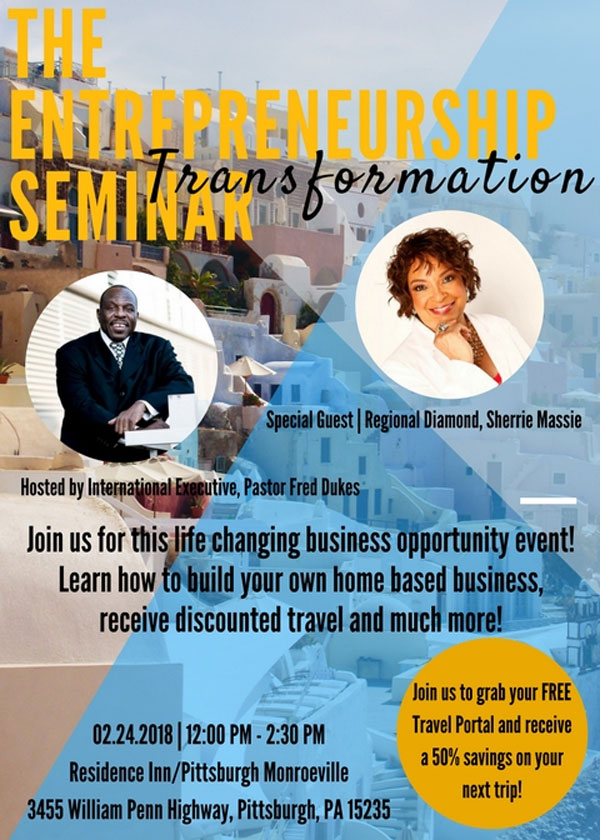 The Entrepreneurship
Transformation Seminar
Featuring Sherrie Massie
on Saturday 2/24 in Monroeville


| Special Guest |
Regional Diamond, Sherrie Massie
| Hosted by |
International Executive, Pastor Fred Dukes

Join us for this life changing
business opportunity event!
Saturday, February 24, 2018
12 Noon to 2:30 PM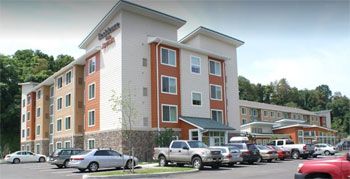 @ Residence Inn, Pittsburgh Monroeville
3455 William Penn Hwy, Pittsburgh, PA 15235

For more information
call Pastor Dukes at 412.638.4485

A Soul Blast from TheSoulPitt.com goes out to thousands and those that they pass it on to!
All Soul Blasts are also posted on ALL of Soul Pitt's social media sites at no additional charge.
To get a blast call 412.407.SOUL or email adsales@thesoulpitt.com
GET SOULcial with SOUL PITT!