Subject: #SoulBlast - The Compilation 2.0 | The Premiere Fashion Event of the Year! Oct 14th at 7PM
Share a lil' Soul with
your Social Networks!
#SoulBlast - The Compilation 2.0 | The Premiere Fashion Event of the Year! Oct 14th at 7PM

Forward to Friends Past Soul Blasts View Online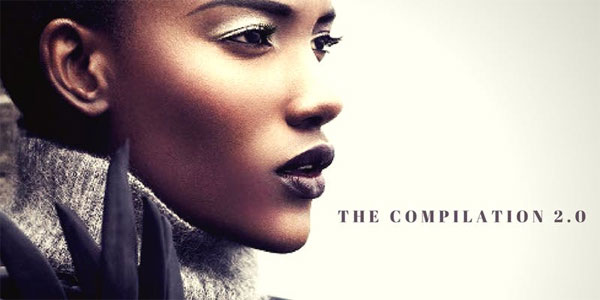 On Sunday, October 14, 2018
Jaylee Lemon, Executive Producer and Co-Owner of ReFined-Culture and Dianne C Lemon of ENVOI LifeStyle will produce their premiere signature fashion event season.

"The Compilation 2.0"
Refined-Culture's premiere event, features international designers and models from different cultures. ReFined-Culture's fashion-focused professionals specialize in image consulting, Industry- level model coaching and premiere and upscale event production.
Jaylee and Dianne Lemon, Mother-Son dynamic duo, have raised the status quo of fashion transformation in the Pittsburgh fashion industry.
This year we have added a special tribute to a young woman who was snatched from us by a drunk driver. Brianna's Closet - lives on...


ABOUT BRIANNA'S CLOSET
This collection is a tribute to a long time friend and her fashion- forward daughter. She was taken from us by a drunk driver 4 years ago. We decided to give her a voice and honor her mother, her style was exquisite and The Compilation 2.0 felt it necessary to show her collection.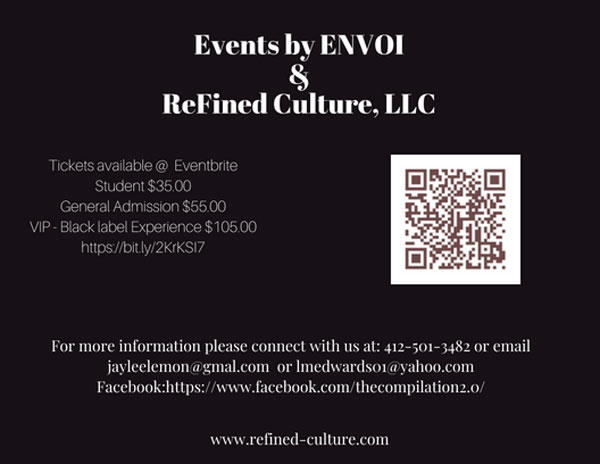 Sunday, October 14, 2018
7:00 PM – 9:00 PM
@ ALLOY 26 / NOVA Place
100 S Commons
Pittsburgh, PA 15212


CLICK HERE FOR TICKETS

For more information please call
412.501.3482
or email jayleelemon@gmail.com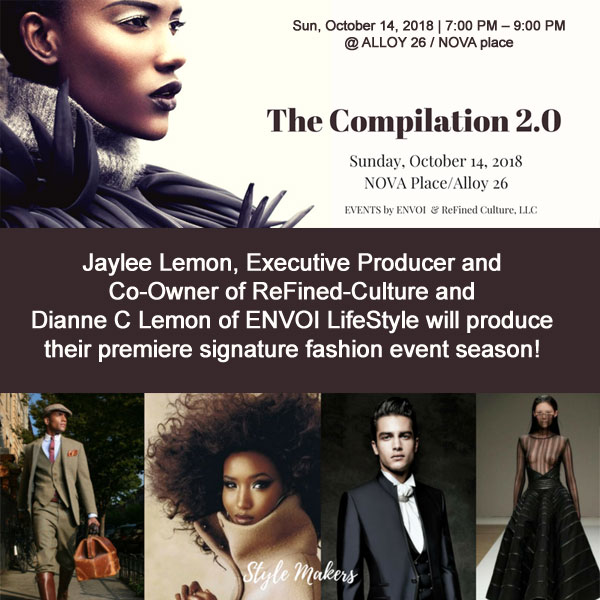 Social Media Links:
https://www.facebook.com/thecompilation2.0/
https://www.facebook.com/RefinedCulturePureStyle/

A Soul Blast from TheSoulPitt.com goes out to thousands and those that they pass it on to!
All Soul Blasts are also posted on ALL of Soul Pitt's social media sites at no additional charge.
To get a blast call 412.407.SOUL or email adsales@thesoulpitt.com

GET SOULcial with SOUL PITT!