Subject: #SoulBlast - The 2020 Spirit of King Award Ceremony on Thursday, January 16, 2020 | 10AM
Forward to Friends Past Soul Blasts View Online

#SoulBlast - The 2020 Spirit of King Award Ceremony on Thursday, January 16, 2020 | 10AM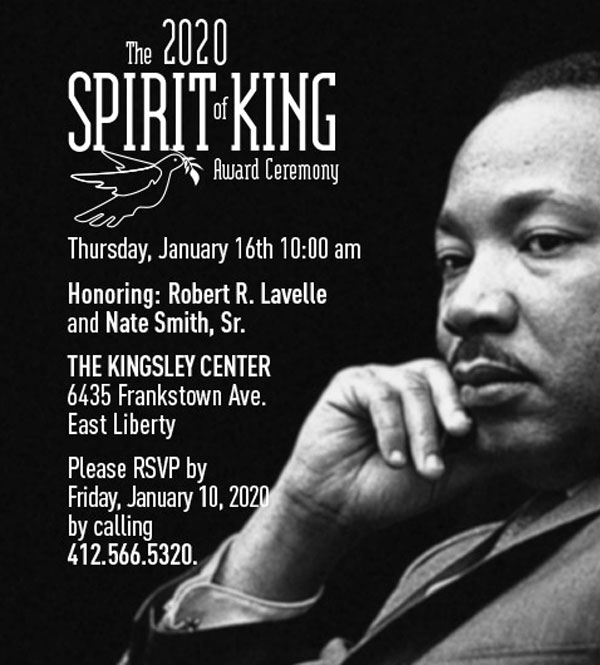 The 2020 Spirit of King Award Ceremony
Thursday, January 16, 2020 | 10AM
Honoring:
Robert R. Lavelle and Nate Smith, Sr.
@ The Kingsley Center
6435 Frankstown Ave, East Liberty
PLEASE RSVP BY FRIDAY, JANUARY 10
By Calling 412.566.5320


A Soul Blast from TheSoulPitt.com goes out to thousands and those that they pass it on to!
All Soul Blasts are also posted on Soul Pitt's social media sites at no additional charge.
To get a blast call 412.407.SOUL or email adsales@thesoulpitt.com

GET SOULcial with SOUL PITT!