Subject: #SoulBlast - TOMORROW!!! Tenth Annual Full Bloom Summer Dance Party | Saturday, June 2, 2018
Share a lil' Soul with
your Social Networks!
#SoulBlast - TOMORROW!!! Tenth Annual Full Bloom Summer Dance Party | Saturday, June 2, 2018

Forward to Friends Past Soul Blasts View Online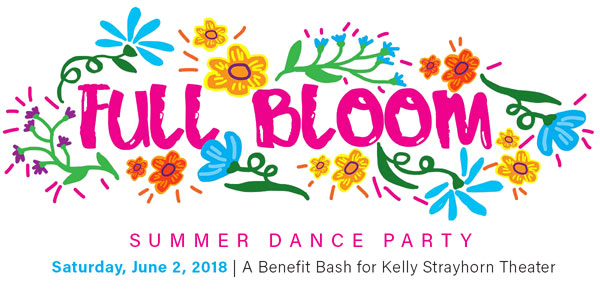 Tenth Annual Full Bloom Summer Dance Party
Saturday, June 2, 2018


7:00pm / VIP Reception | 9:00pm / Dance Party
@ Kelly Strayhorn Theater, 5941 Penn Ave
Put on your dancing shoes for Full Bloom, KST's celebration of summer in the city. The annual benefit bash pulses with energy as visitors flock to East Liberty for live performances, food and drink from the best East End restaurants, and a playlist of awesome dance music. Feel the heat of the neighborhood as you mix and mingle with partygoers on a dance floor that stays revved up into the night.

All proceeds go toward the Kelly Strayhorn Theater
and summer programming series East Liberty LIVE!

For Tickets go to: Kelly-Strayhorn.org
or call 412-363-3000

A Soul Blast from TheSoulPitt.com goes out to thousands and those that they pass it on to!
All Soul Blasts are also posted on ALL of Soul Pitt's social media sites at no additional charge.
To get a blast call 412.407.SOUL or email adsales@thesoulpitt.com

GET SOULcial with SOUL PITT!