Subject: #SoulBlast - Steel City Squash Summer Discovery Program | July 15 - August 2, Mon-Fri 9AM to 4PM
Share a lil' Soul with
your Social Networks!
#SoulBlast - Steel City Squash Summer Discovery Program | July 15 - August 2, Mon-Fri 9AM to 4PM

Forward to Friends Past Soul Blasts View Online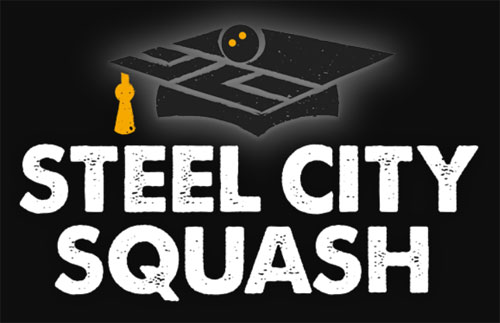 Squash is the "hook" to get students excited about being at Steel City Squash. Squash is a sport played world-wide but has limited access in the United States. Every student that joins Steel City Squash is stepping on the squash court for the very first time. Through regular training sessions on every program day, students develop a love for the game and a commitment to hard work, getting fit, and competing at a high level.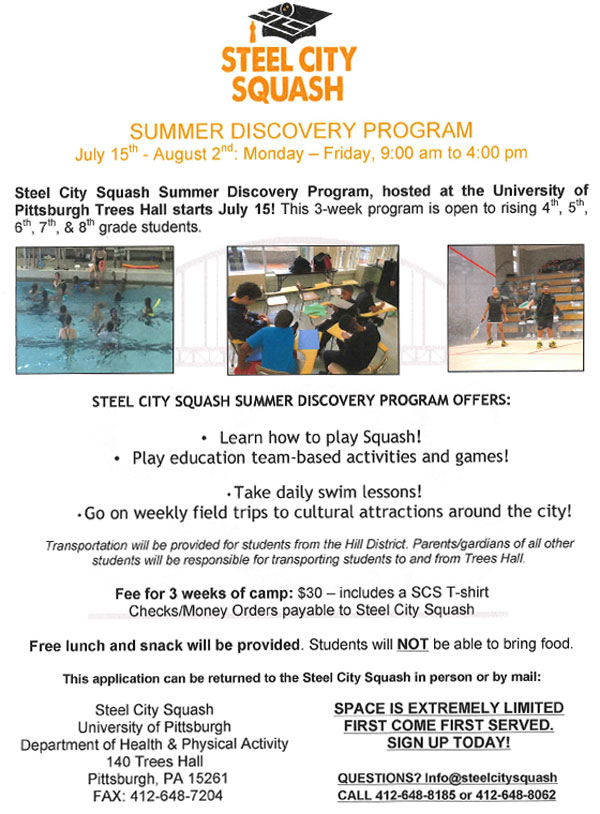 For more information call
412-648-8185 or 412-648-8062
or visit www.steelcitysquash.org

A Soul Blast from TheSoulPitt.com goes out to thousands and those that they pass it on to!
All Soul Blasts are also posted on ALL of Soul Pitt's social media sites at no additional charge.
To get a blast call 412.407.SOUL or email adsales@thesoulpitt.com

GET SOULcial with SOUL PITT!