Subject: #SoulBlast - Soul Food Dinner and Silent Auction for St. Paul Baptist Church on April 14th
Share a lil' Soul with
your Social Networks!
#SoulBlast - Soul Food Dinner and Silent Auction for St. Paul Baptist Church on April 14th

Forward to Friends Past Soul Blasts View Online
Soul Food Dinner and Silent Auction
APRIL 14, 2018, 1:00 pm - 6:00 pm

@ Riverview Community Action Corp.
501 Second St. | Oakmont, PA 15139

Rebuilding the St. Paul Baptist Church in the great town of Oakmont has been a challenge and a blessing all at the same time. With the end in sight and expens-es growing, fundraising is our new reality. Hence, we hope you will support our fundraiser on APRIL 14, 2018. Dinners can be pre-ordered. Dinners include your choice of either Chicken or Ribs, two side dishes (potato salad, green beans, mac n cheese, greens, sweet potatoes) and a choice of either corn bread or dinner roll. You can order extra sides and homemade desserts at additional cost.


Please call or email with your order by April 10.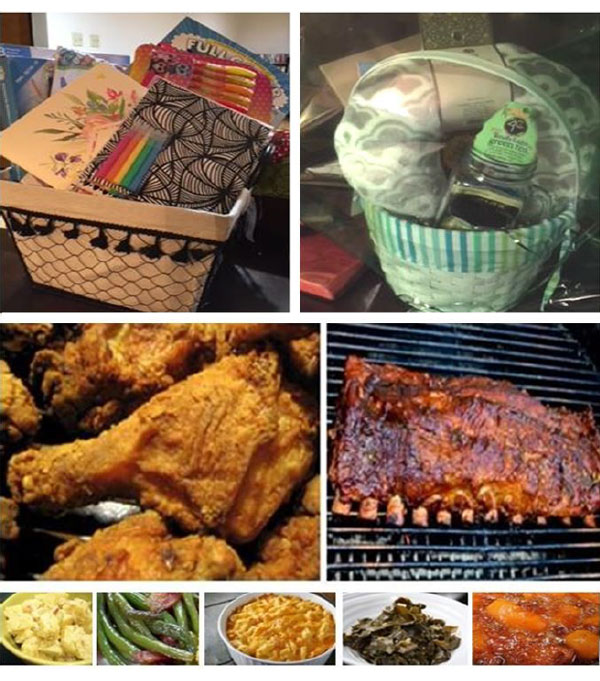 Chicken Dinner (fried, baked, southern smothered with rice) - $10.00
Rib Dinner (mild, hot or mustard sauce) - $15.00
Desserts and additional sides—$2.00
COME BID IN THE AUCTION & GET YOUR DINNERS
THANK YOU FOR YOUR SUPPORT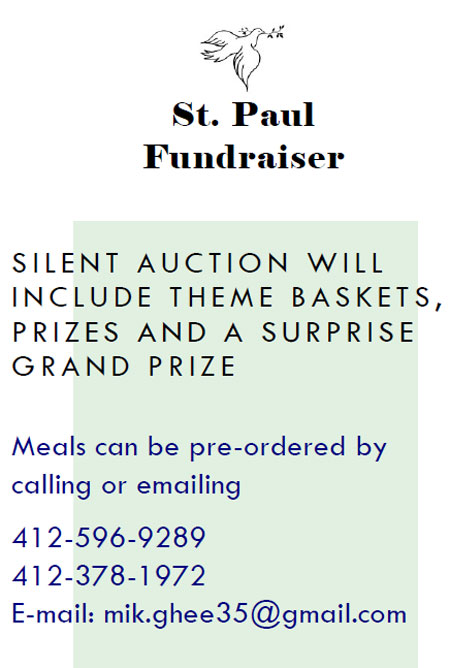 A Soul Blast from TheSoulPitt.com goes out to thousands and those that they pass it on to!
All Soul Blasts are also posted on ALL of Soul Pitt's social media sites at no additional charge.
To get a blast call 412.407.SOUL or email adsales@thesoulpitt.com
GET SOULcial with SOUL PITT!