Subject: #SoulBlast - #SherwoodSummer Launch Party - 5/30
Share a lil' Soul with
your Social Networks!
#SoulBlast - #SherwoodSummer Launch Party - 5/30

Forward to Friends Past Soul Blasts View Online
Hosanna House, Inc.
will host its
annual

#SherwoodSummer
Launch Party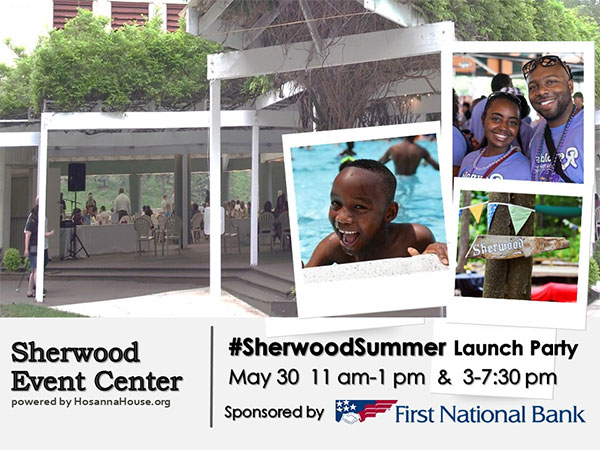 Sponsored by


Entertainment Provided by
Activities Include:
Tours of Venue (new indoor suites, outdoor classroom and more)

Summer Social on the Pool Deck



11 am-1 pm Businesses Doing Business
3-7:30 pm Summer Social


400 Sherwood Rd Pittsburgh PA



Are you looking to reach more customers?
Maybe develop stronger business relationships?
Consider vending at Sherwood's Summer Launch Party.



A Soul Blast from TheSoulPitt.com goes out to thousands and those that they pass it on to!
All Soul Blasts are also posted on ALL of Soul Pitt's social media sites at no additional charge.
To get a blast call 412.407.SOUL or email adsales@thesoulpitt.com

GET SOULcial with SOUL PITT!