Subject: #SoulBlast - Sci-Fi Family Movie Night – The Black Panther on August 17 | 7PM | "Pay What Makes You Happy"
Share a lil' Soul with
your Social Networks!
#SoulBlast - Sci-Fi Family Movie Night – The Black Panther on August 17 | 7PM | "Pay What Makes You Happy"

Forward to Friends Past Soul Blasts View Online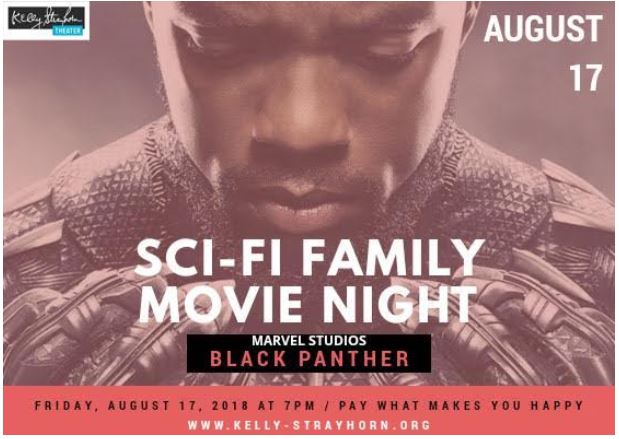 The Black Panther on August 17, 2018 | 7:00 pm
"Pay What Makes You Happy"
EVENT DETAILS
Friday / August 17, 2018
7pm / Kelly Strayhorn Theater
5941 Penn Ave


Bring the whole family for a fun-filled evening at one of the country's oldest movie houses! Sci-Fi Family Movie Night is a lively series for guest of all ages to enjoy classic Sci-Fi films on the big screen, with people who have put down their iPads to share a community-minded cinematic experience. We provide the popcorn, inspiring kid-friendly movies, hands-on art activities, and more.

A Soul Blast from TheSoulPitt.com goes out to thousands and those that they pass it on to!
All Soul Blasts are also posted on ALL of Soul Pitt's social media sites at no additional charge.
To get a blast call 412.407.SOUL or email adsales@thesoulpitt.com

GET SOULcial with SOUL PITT!