Subject: #SoulBlast - School Girls; Or, The African Mean Girls Play | Thu, Nov 7 – Sun, Dec 8, 2019
Forward to Friends Past Soul Blasts View Online

#SoulBlast - School Girls; Or, The African Mean Girls Play | Thu, Nov 7 – Sun, Dec 8, 2019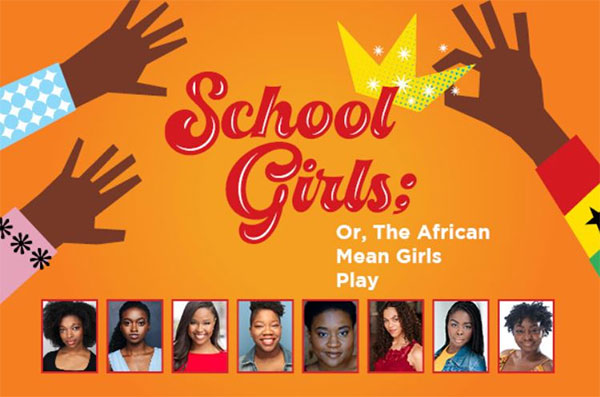 "A GLEEFUL AFRICAN MAKEOVER OF AN AMERICAN GENRE."
-The New York Times

Playwright Jocelyn Bioh is a first-generation American whose parents emigrated from Ghana in Africa. This sparkling comedy was inspired by her mother's experience in an elite boarding school there in 1986, as students prepare to enter the Miss Ghana pageant and a chance to be Miss Universe. Paulina, queen bee of the in-crowd, assumes she'll win. But when Ericka enrolls, Paulina's popularity plummets. The girls find out if beauty really is skin deep in this new, critically acclaimed, and award-winning play that sold out two runs Off-Broadway last season.

Click here to WATCH the Video about this play!
PG-13: Mature Content & Language


A Soul Blast from TheSoulPitt.com goes out to thousands and those that they pass it on to!
All Soul Blasts are also posted on Soul Pitt's social media sites at no additional charge.
To get a blast call 412.407.SOUL or email adsales@thesoulpitt.com

GET SOULcial with SOUL PITT!