Subject: #SoulBlast - Robert L. Vann Media Awards in two days! (Menu Included)
Share a lil' Soul with
your Social Networks!
#SoulBlast - Robert L. Vann Media Awards in two days! (Menu Included)

Forward to Friends Past Soul Blasts View Online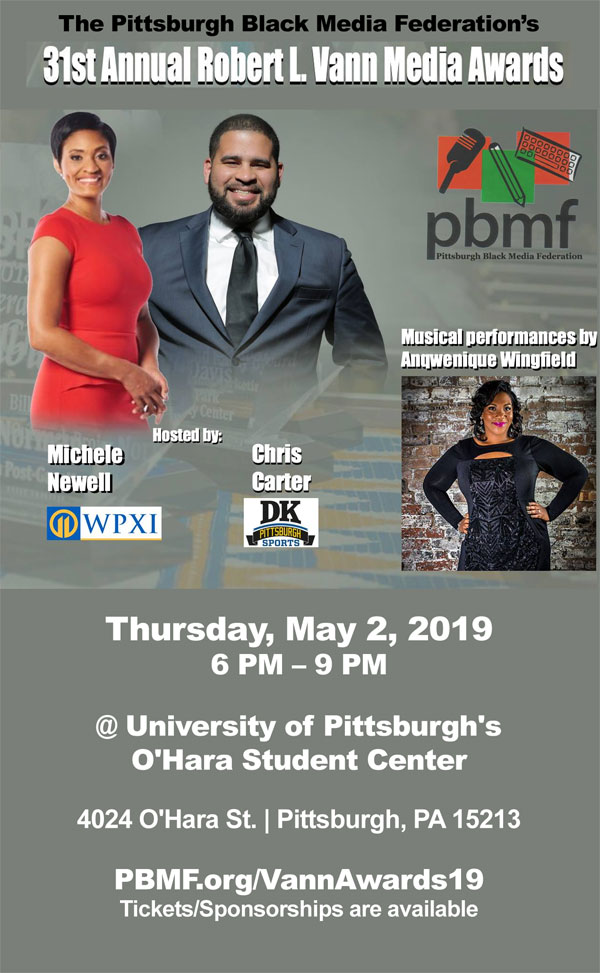 31st Annual Robert L. Vann Media Awards
Thursday May 2, 2019 |
6pm


@ The O'Hara Student Center
at the University of Pittsburgh,
4024 O'Hara Street, Pittsburgh PA 15213 (Oakland)


The Pittsburgh Black Media Federation is looking forward to an extraordinary event in its 31st annual Robert L. Vann Media Awards!

The dinner will honor excellence in journalism coverage of African-American and African diaspora communities, individuals and issues in Western Pennsylvania.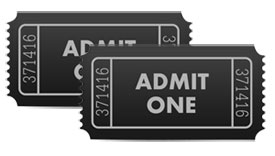 *** Deadline to buy tickets has been extended until April 30 at 6pm. For more information, visit: pbmf.org/vannawards19

Join PBMF for a fantastic evening, at which the Pittsburgh area's leading and upcoming media professionals and area college journalists will gather to recognize the best of the region's journalism.
----
This year's menu will be presented by
Pittsburgh's own Roxanne's Catering:

Baked chicken
baked teriyaki glazed salmon with vegetables
veggie lasagna
roasted red potatoes
green beans with shallots
tossed salad
sweet tea
water
desert Cake/cookies
----
Please direct any questions to
Vann Committee Director
Dr. Ervin Dyer at edyer@pitt.edu
or 412-624-4796.


A Soul Blast from TheSoulPitt.com goes out to thousands and those that they pass it on to!
All Soul Blasts are also posted on ALL of Soul Pitt's social media sites at no additional charge.
To get a blast call 412.407.SOUL or email adsales@thesoulpitt.com

GET SOULcial with SOUL PITT!