Subject: #SoulBlast - Prepare & Pre-Screen for Non-Clinical Job Opportunities at UPMC Through Community2Work℠ Program
Share a lil' Soul with
your Social Networks!
#SoulBlast - Prepare & Pre-Screen for Non-Clinical Job Opportunities at UPMC Through Community2Work℠ Program

Forward to Friends Past Soul Blasts View Online
WOULD YOU LIKE A
NON-CLINICAL JOB AT UPMC?



We have 2 upcoming events where you can learn hands on how DAVIS CONSULTING SOLUTIONS helps jobseekers gain skills, connect to resources, and learn strategies to build a successful career through the Community2Work℠ program to become a part of UPMC's team!
------- PRE-SCREENING -------
Tue, February 19, 2019 | 6:00 PM – 8:00 PM
Bring your resume, and cover letter and you may have a chance to interview, or participate in job matching for non-clinical job opportunities.
Free to Attend, Registration Strongly Encouraged
Register Online for Employment Pre-Screening Here:
https://community2workscreenings2.eventbrite.com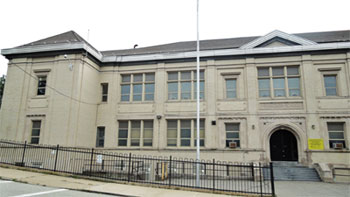 Pre-Screening held at Northside Partnership Project
2610 Maple Street, Pittsburgh, PA 15214


------- JOB READINESS -------
Wed, February 27, 2019 | 4:00 PM – 6:00 PM
During this job readiness event, you'll get assistance with interviewing skills, dressing for success, employer expectations, and navigating through the job application process. Attend this job readiness event to prepare you for the next steps to UPMC employment.
Free to Attend, Registration Strongly Encouraged
Register Online for Job Readiness Here:
https://community2workjobreadiness.eventbrite.com

Job Readiness held at Allegheny YMCA
600 W. North Ave, Pittsburgh, PA 15212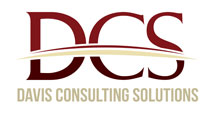 is helping to get the Community2Work by getting
candidates prepared and pre-screened for employment.


NOT SURE WHICH ONE TO ATTEND
OR IF YOU QUALIFY?
Please contact us at:
(412) 689-1401
workforce@davisconsultsolutions.com


*Job seekers who need a resume, do not worry, our resume experts can help,
but they will need your employment history.

*Childcare, transportation, or other assistance may be available,
so contact us to find out if you qualify.

A Soul Blast from TheSoulPitt.com goes out to thousands and those that they pass it on to!
All Soul Blasts are also posted on ALL of Soul Pitt's social media sites at no additional charge.
To get a blast call 412.407.SOUL or email adsales@thesoulpitt.com

GET SOULcial with SOUL PITT!