Subject: #SoulBlast - Pittsburgh's Best Gospel Performance Contest | Saturday, August 24, 2019
Share a lil' Soul with
your Social Networks!
#SoulBlast - Pittsburgh's Best Gospel Performance Contest | Saturday, August 24, 2019

Forward to Friends Past Soul Blasts View Online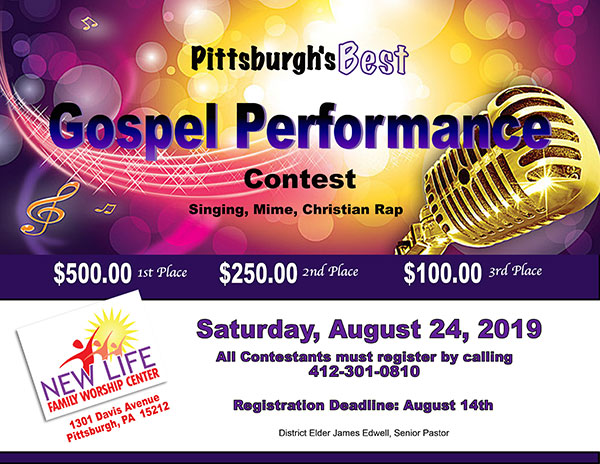 Pittsburgh's Best
Gospel Performance Contest!


Singing, Mime, Christian Rap
Saturday, August 24, 2019
All Contestants must register by calling


412.301.0810
Registration Deadline: August 14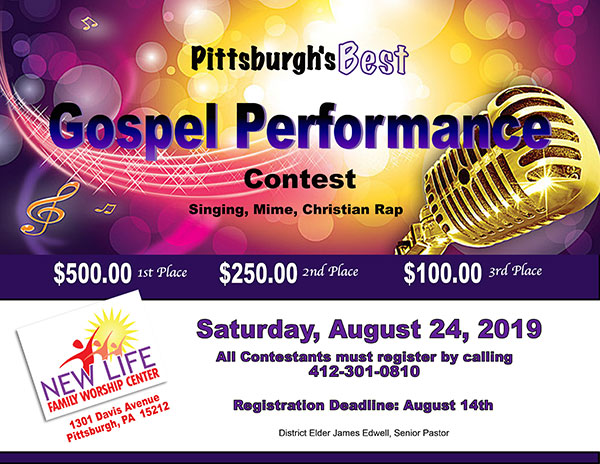 A Soul Blast from TheSoulPitt.com goes out to thousands and those that they pass it on to!
All Soul Blasts are also posted on ALL of Soul Pitt's social media sites at no additional charge.
To get a blast call 412.407.SOUL or email adsales@thesoulpitt.com

GET SOULcial with SOUL PITT!