Subject: #SoulBlast - Pgh Black Nurses in Action 10th Anniversary Wellness Day Party on April 6
Share a lil' Soul with
your Social Networks!
#SoulBlast - Pgh Black Nurses in Action 10th Anniversary Wellness Day Party on April 6

Forward to Friends Past Soul Blasts View Online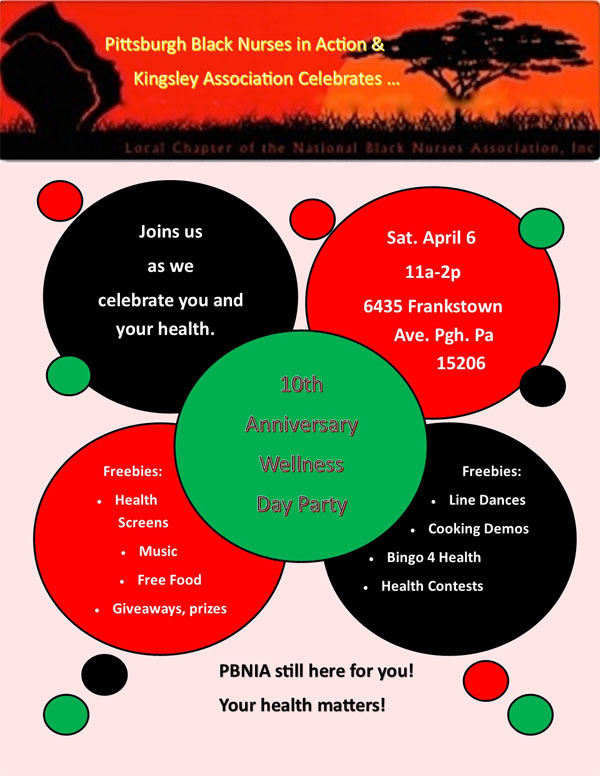 @ Kingsley Association
6435 Frankstown Avenue, Pittsburgh, PA 15206
Saturday, April 6, 2019 at 11:00am to 2:00pm
Come and celebrate with us, our 10th Anniversary Wellness Day Party!! Free Giveaways, Prizes, Food, Dancing, and More!!
Hope to see you there!!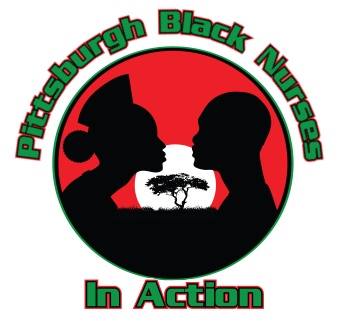 Pittsburgh Black Nurses In Action is the local chapter of the National Black Nurses Association, Inc. We are committed to reducing health disparities among African Americans and other minorities living within the Greater Pittsburgh area through education and awareness. We also support our profession through mentorship and collaboration and promote growth through recruitment.
Are you a Nurse?
Pittsburgh Black Nurses, Inc. welcomes
new members! Visit our website at https://pittsburghbna.nursingnetwork.com/
to obtain an application or call 412-223-7642
for more information before you apply.

A Soul Blast from TheSoulPitt.com goes out to thousands and those that they pass it on to!
All Soul Blasts are also posted on ALL of Soul Pitt's social media sites at no additional charge.
To get a blast call 412.407.SOUL or email adsales@thesoulpitt.com

GET SOULcial with SOUL PITT!