Subject: #SoulBlast - Own Your Success: Perspectives from Leading Women | February 7, 2019 @ The Rivers Club
Share a lil' Soul with
your Social Networks!
#SoulBlast - Own Your Success: Perspectives from Leading Women | February 7, 2019 @ The Rivers Club

Forward to Friends Past Soul Blasts View Online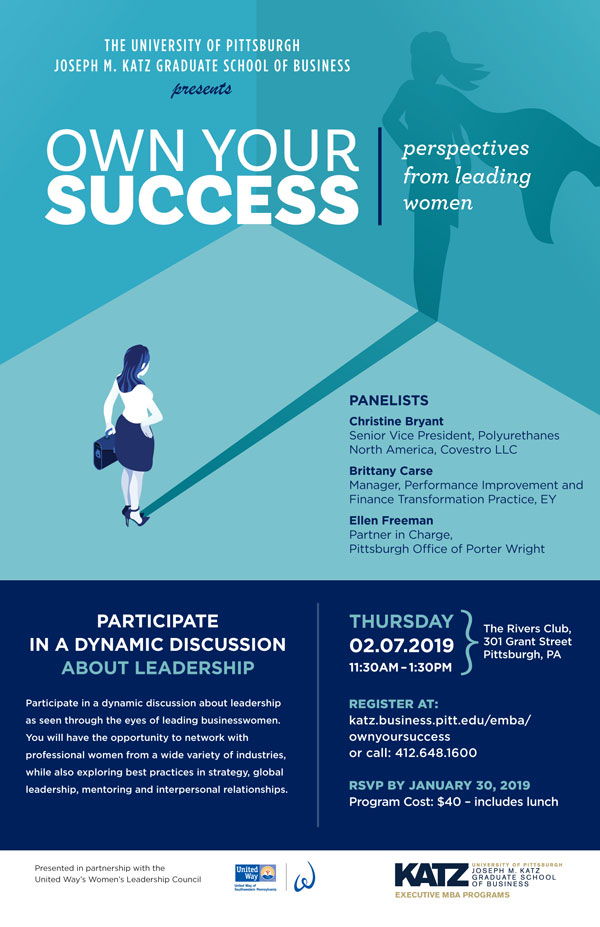 Presented by the University of Pittsburgh Joseph M. Katz Graduate School of Business, in partnership with the United Way's Women's Leadership Council, this event will feature a panel exploring best practices in strategy, global leadership, mentoring and interpersonal relationships.



A Soul Blast from TheSoulPitt.com goes out to thousands and those that they pass it on to!
All Soul Blasts are also posted on ALL of Soul Pitt's social media sites at no additional charge.
To get a blast call 412.407.SOUL or email adsales@thesoulpitt.com

GET SOULcial with SOUL PITT!