Subject: #SoulBlast - Ohi:yo' to Osun: Bridging Black and Native Shores, a conference for Black and Native fellowship | June 21-23
Share a lil' Soul with
your Social Networks!
#SoulBlast - Ohi:yo' to Osun: Bridging Black and Native Shores, a conference for Black and Native fellowship | June 21-23

Forward to Friends Past Soul Blasts View Online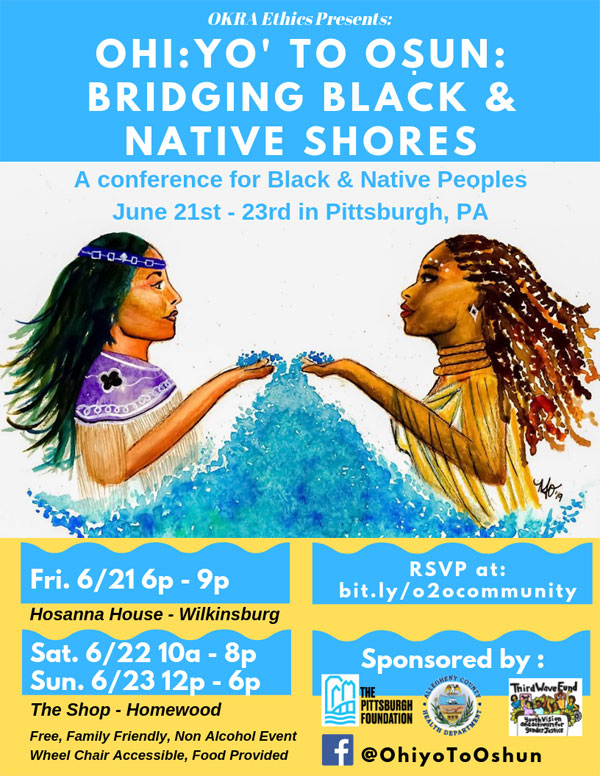 Ohi:yo' to Osun
Bridging Black and Native Shores

JUNE 21-23, 2019

Join us this June 21st-23rd 2019 for Ohi:yo' to Osun: Bridging Black and Native Shores, a conference for Black and Native fellowship. This conference is a gathering space to bridge communities that share many common traits but are often separated due to the nature of systemic oppression. We will review important historical events that have shaped our communities and discuss topics like identity, keeping culture alive, and tools to care for our bodies and spirits. Elders and youth are strongly encouraged to come!
Together we will learn from the freedom fighting movements of the 60's and 70's and how their work compares to freedom fighters today. We are inviting community leaders and elders from the American Indian Movement and Black Panther Party, as well as the Black Lives Matter and Water Protector movements and more. We'll use this time together to understand the oppression our peoples face, and how we can confront it as one.
LOCATIONS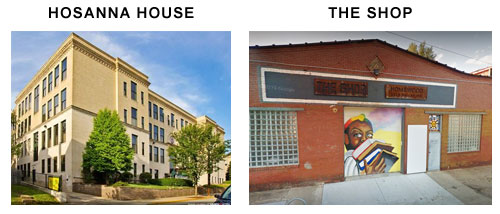 Hosanna House Banquet Hall (Friday)
807 Wallace Ave, Wilkinsburg, PA 15221
The Shop (Saturday and Sunday)
621 North Dallas Avenue, Pittsburgh, PA 15208
CLICK HERE FOR FULL DETAILS
AND TO REGISTER

Like Our Page on Facebook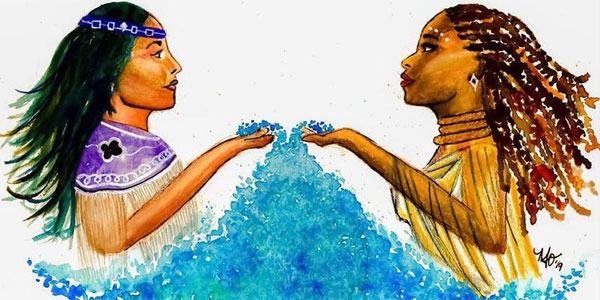 A Soul Blast from TheSoulPitt.com goes out to thousands and those that they pass it on to!
All Soul Blasts are also posted on ALL of Soul Pitt's social media sites at no additional charge.
To get a blast call 412.407.SOUL or email adsales@thesoulpitt.com

GET SOULcial with SOUL PITT!