Subject: #SoulBlast - North Hills Ebony Women, Inc Presents "OUT OF AFRICA" on Feb 16th at La Roche College
Share a lil' Soul with
your Social Networks!
#SoulBlast - North Hills Ebony Women, Inc Presents "OUT OF AFRICA" on Feb 16th at La Roche College

Forward to Friends Past Soul Blasts View Online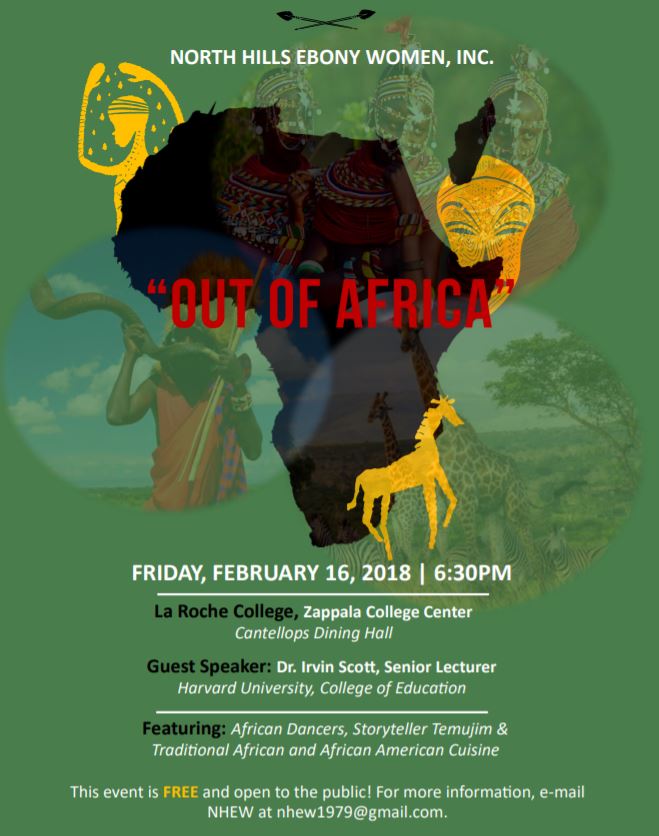 Guest Speaker: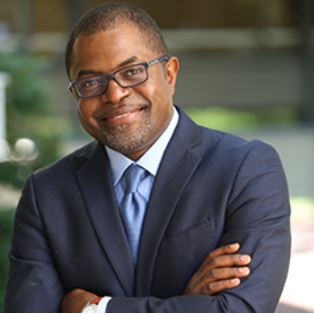 DR. IRVIN SCOTT, Senior Lecturer

Dr. Irvin Scott has extensive experience in secondary education, initially as a teacher then as an Assistant Principal. He is currently Senior Lecturer at Harvard University,College of Education. His focus now is on faith base education and the education of Black males.

This event is FREE and open to the public!

For more information, e-mail NHEW at nhew1979@gmail.com

La Roche College is a private college in McCandless,
a suburb of Pittsburgh located at
9000 Babcock Blvd, Pittsburgh, PA 15237

A Soul Blast from TheSoulPitt.com goes out to thousands and those that they pass it on to!
All Soul Blasts are also posted on ALL of Soul Pitt's social media sites at no additional charge.
To get a blast call 412.407.SOUL or email adsales@thesoulpitt.com
GET SOULcial with SOUL PITT!