Subject: #SoulBlast - New Horizon Theater Presents "Front Porch Society" | Feb 1-17, 2019
Share a lil' Soul with
your Social Networks!
#SoulBlast - New Horizon Theater Presents "Front Porch Society" | Feb 1-17, 2019

Forward to Friends Past Soul Blasts View Online

FRONT PORCH SOCIETY


written by Melda Beaty

Directed by Herb Newsome
@ Falk School/University of Pittsburgh
4060 Allequippa St., Pittsburgh, PA 15261


It's November 4, 2008, in Marks, Mississippi, and America is on the eve of electing its first black president. But what does that mean to 4 elderly women in this rural town, especially Carrie Honey, the town's "overseer," as she grieves the anniversary of her son's tragic death amidst the town's excitement over Barack Obama. After years of failed attempts to seek justice, Carrie has grown bitter and no longer interested in life's celebrations, until a scandal at the cemetery rocks this historic day, and a past secret is revealed that somehow restores her faded faith.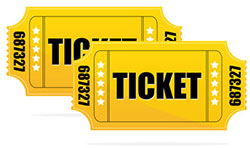 Tickets: $20 General, $15 Senior (65 & Older) and students.
Group rates available for 10 or more. For tickets call 412.431.0773,
or visit Dorsey's Digital Imaging on Frankstown Ave.

For online tickets and more info go to
www.newhorizontheater.org

A Soul Blast from TheSoulPitt.com goes out to thousands and those that they pass it on to!
All Soul Blasts are also posted on ALL of Soul Pitt's social media sites at no additional charge.
To get a blast call 412.407.SOUL or email adsales@thesoulpitt.com

GET SOULcial with SOUL PITT!