Subject: #SoulBlast - New Hazlett Theater's CSA Program Application Now Open Until Jan 15, 2019
Share a lil' Soul with
your Social Networks!
#SoulBlast - New Hazlett Theater's CSA Program Application Now Open Until Jan 15, 2019

Forward to Friends Past Soul Blasts View Online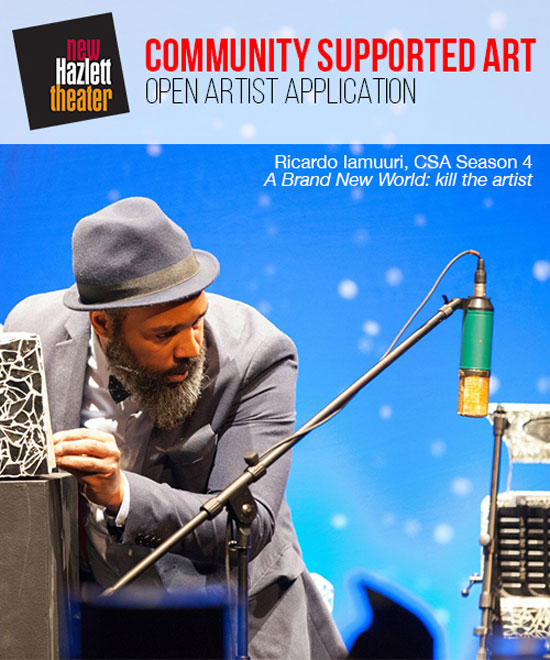 Community Supported Art (CSA) Program
Artist Application

The New Hazlett Theater's Community Supported Art program provides five artists with a residency to create a new performance each year. By providing artists with a support team we remove hurdles, empower artists, and cultivate new work.

The CSA application is now open until January 15, 2019
for the 2019/2020.
For more information or to apply visit,

A Soul Blast from TheSoulPitt.com goes out to thousands and those that they pass it on to!
All Soul Blasts are also posted on ALL of Soul Pitt's social media sites at no additional charge.
To get a blast call 412.407.SOUL or email adsales@thesoulpitt.com

GET SOULcial with SOUL PITT!