Subject: #SoulBlast - Let My People Go: A Spiritual Journey Along the Underground Railroad - Feb 15 at Ebenezer Baptist
Share a lil' Soul with
your Social Networks!
#SoulBlast - Let My People Go: A Spiritual Journey Along the Underground Railroad - Feb 15 at Ebenezer Baptist

Forward to Friends Past Soul Blasts View Online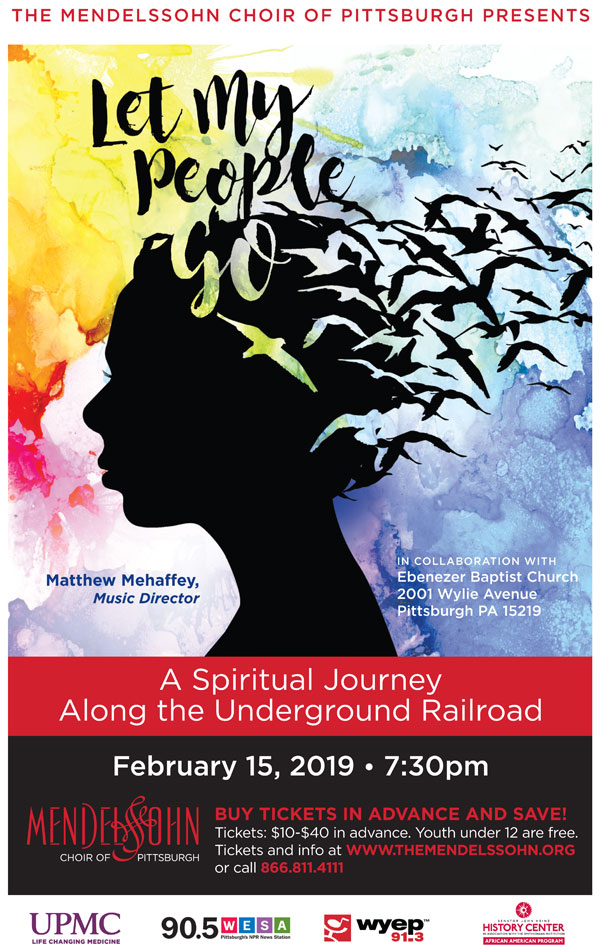 Let My People Go
A Spiritual Journey Along the Underground Railroad
Celebrate Black History Month with The Mendelssohn Choir of Pittsburgh as we follow the courageous journey of freedom seekers who boldly changed the course of our history. This powerful, dramatic work is an experience audiences have called "visceral", "spine-tingling," and "deeply moving." One night only in Pittsburgh!


Friday, February 15 at 7:30pm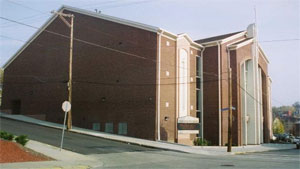 @ Ebenezer Baptist Church
2001 Wylie Avenue, Pittsburgh PA 15219
BUY TICKETS IN ADVANCE AND SAVE!
Tickets: $10-$40 in advance.
Use promo code SOULPITT for 15% off!

Tickets and info at WWW.THEMENDELSSOHN.ORG
or call 866.811.4111

A Soul Blast from TheSoulPitt.com goes out to thousands and those that they pass it on to!
All Soul Blasts are also posted on ALL of Soul Pitt's social media sites at no additional charge.
To get a blast call 412.407.SOUL or email adsales@thesoulpitt.com

GET SOULcial with SOUL PITT!