Subject: #SoulBlast - Learn How to "Live Long and Prosper!" with Dr. Vonda Wright on May 10th at 5:30PM
Share a lil' Soul with
your Social Networks!
#SoulBlast - Learn How to "Live Long and Prosper!" with Dr. Vonda Wright on May 10th at 5:30PM

Forward to Friends Past Soul Blasts View Online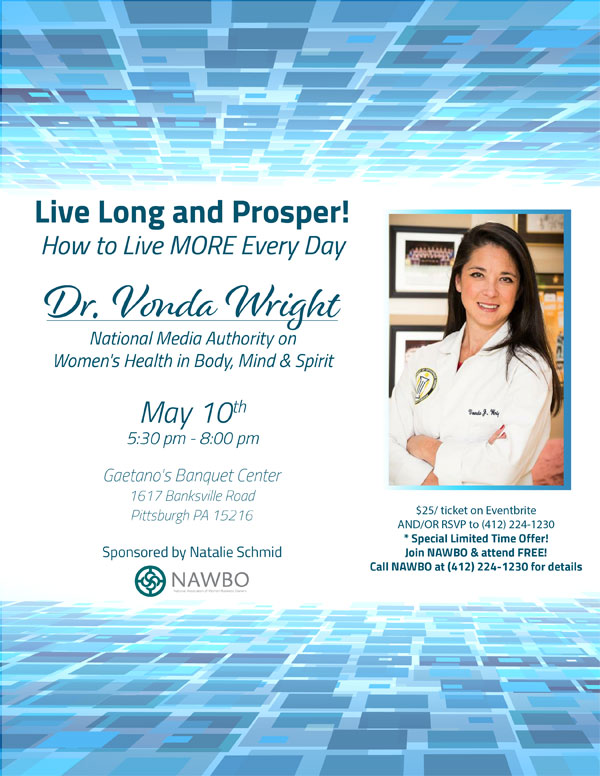 Join The National Association
of Women Business Owners
Pittsburgh Chapter (NAWBO)

on May 10th as Dr. Vonda Wright,
Board Certified Orthopaedic Surgeon
and Team Doctor

shares her insights on how to
live long and prosper!

CLICK HERE TO FOLLOW THIS EVENT ON FACEBOOK

CLICK HERE TO PURCHASE TICKETS ON EVENTBRITE


$25/Ticket on Eventbrite
And/Or RSVP to 412.224.1230
Call 412.224.1230 for More Information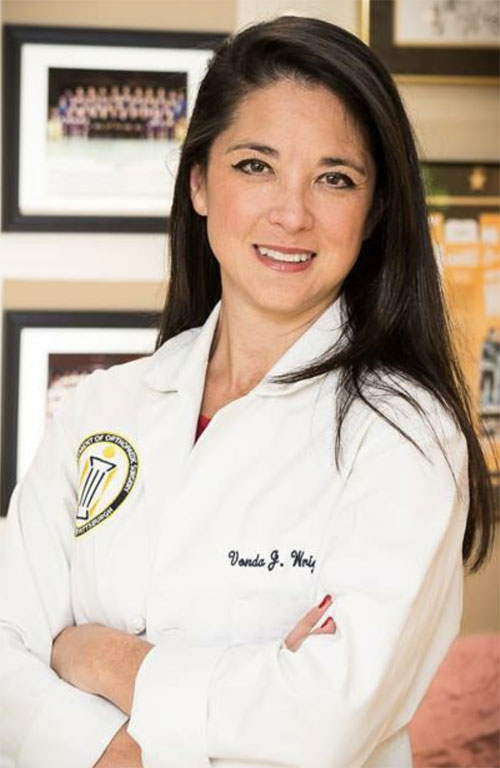 Dr. Vonda Wright, MD, MS is a board-certified orthopedic surgeon and internationally recognized authority on active aging and mobility. She specializes in sports medicine and currently serves as the inaugural Medical Director of the UPMC Lemieux Sports Complex, an innovative collaborative initiative between the UPMC Center for Sports Medicine and the Pittsburgh Penguins hockey organization.
Dr. Wright is the founding director of the Performance and Research Initiative for Masters Athletes (PRIMA) and her pioneering research in mobility and musculoskeletal aging is changing the way we view and treat the aging process.


Thursday, May 10th | 5:30PM - 8PM
@ Gaetano's Banquet Center & Catering
1617 Banksville Rd, Pittsburgh, Pennsylvania 15216






CLICK HERE TO JOIN THIS EVENT ON FACEBOOK





CLICK HERE TO PURCHASE TICKETS ON EVENTBRITE

Call 412.224.1230 for More Information



A Soul Blast from TheSoulPitt.com goes out to thousands and those that they pass it on to!
All Soul Blasts are also posted on ALL of Soul Pitt's social media sites at no additional charge.
To get a blast call 412.407.SOUL or email adsales@thesoulpitt.com

GET SOULcial with SOUL PITT!