Subject: #SoulBlast - Layon Gray's BLACK SPARTA Stage Play at Kelly-Strayhorn Runs Nov 9-11, 2018
Share a lil' Soul with
your Social Networks!
#SoulBlast - Layon Gray's BLACK SPARTA Stage Play at Kelly-Strayhorn Runs Nov 9-11, 2018

Forward to Friends Past Soul Blasts View Online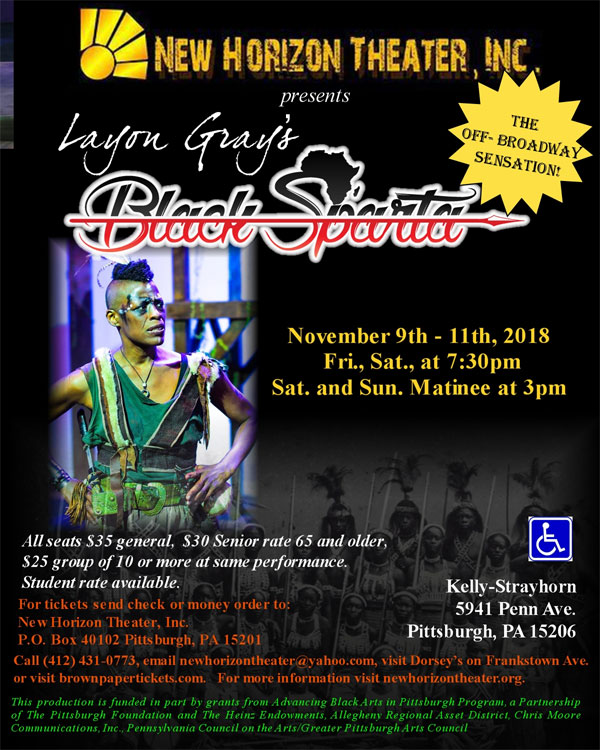 BLACK SPARTA
Written and Directed by Film Producer Layon Gray
@ Kelly-Strayhorn
November 9, 2018 - November 11, 2018

Black Sparta running for four performances is inspired by the Dahomey Amazons or Mino, an all-female military regiment of the Fon people of the Kingdom of Dahomey in the present-day Republic of Benin. They existed from the 17th century to the end of the 19th century. While European narratives refer to the women soldiers as "Amazons," because of their similarity to the semi-mythical Amazons of ancient Anatolia, they called themselves "Mino" (our mothers) in the Fon language.


Dahomey shared with the Spartans an intense fighting method and sense of collectivism. Tough, violent blood-and-guts women single-mindedly devoted to hardening themselves into ruthless instruments of battlefield destruction, these machete-sword, slinging lady terminators were rightly-feared throughout Western Africa for over 250 years, not only for their fanatical devotion to battle, but for their refusal to back down or retreat from any fight. They are the only documented frontline female troops in modern warfare history. Their motto was "conquer or die". Being situated on the western coast of Africa, Dahomey was uniquely positioned to deal with European slavers.


November 9th, 2018 @ 7:30pm
November 10th, 2018 @ 3:00pm and 7:30pm
November 11th, 2018 @ 3:00pm


CLICK HERE TO PURCHASE TICKETS ONLINE

Or Purchase at Dorsey's on Frankstown Ave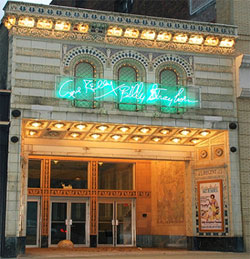 at Kelly Strayhorn Theater
5941 Penn Avenue | Pittsburgh, PA 15208
For More Information Contact:
New Horizon Theater, Inc.
Joyce Meggerson-Moore
412.431.0773
newhorizontheater@yahoo.com

A Soul Blast from TheSoulPitt.com goes out to thousands and those that they pass it on to!
All Soul Blasts are also posted on ALL of Soul Pitt's social media sites at no additional charge.
To get a blast call 412.407.SOUL or email adsales@thesoulpitt.com

GET SOULcial with SOUL PITT!