Subject: #SoulBlast - LIT AF Tour AFTER PARTY Hosted by MICHAEL BLACKSON on Friday, Sept 21 at Room 16
Share a lil' Soul with
your Social Networks!
#SoulBlast - LIT AF Tour AFTER PARTY Hosted by MICHAEL BLACKSON on Friday, Sept 21 at Room 16

Forward to Friends Past Soul Blasts View Online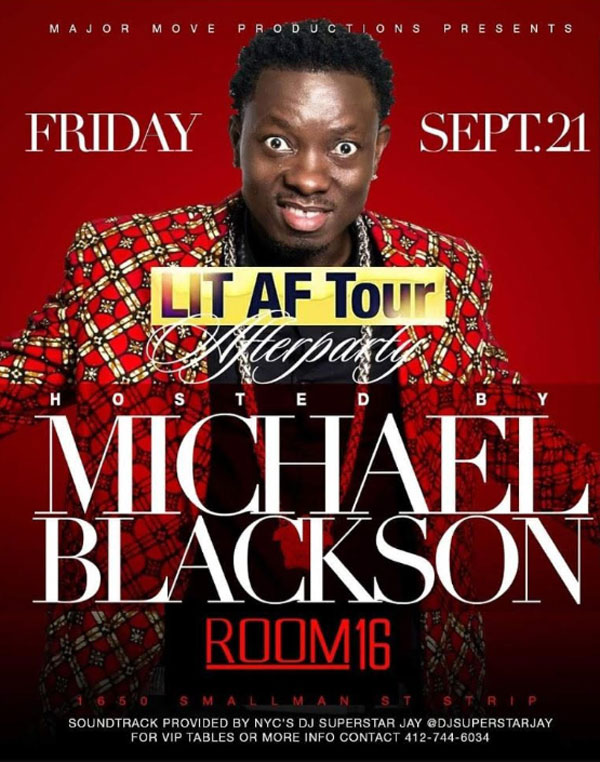 The OFFICIAL After Party for the
LIT AF Comedy Tour
is live at @room16pgh featuring
@michaelblackson and @djsuperstarjay
@ ROOM 16
1650 Smallman St., Pittsburgh, PA 15222
Call 412.744.6034
for VIP TABLES or More Information!

A Soul Blast from TheSoulPitt.com goes out to thousands and those that they pass it on to!
All Soul Blasts are also posted on ALL of Soul Pitt's social media sites at no additional charge.
To get a blast call 412.407.SOUL or email adsales@thesoulpitt.com

GET SOULcial with SOUL PITT!