Subject: #SoulBlast - It's Giving Tuesday & Facebook will match your gift to the WCDC
Share a lil' Soul with
your Social Networks!
#SoulBlast - It's Giving Tuesday & Facebook will match your gift to the WCDC

Forward to Friends Past Soul Blasts View Online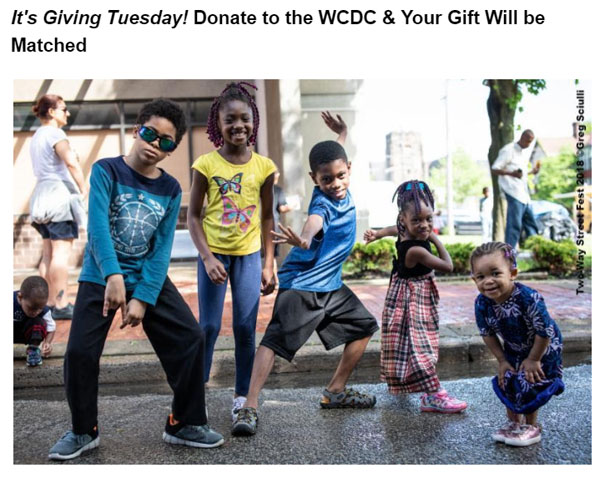 It's always a good day to give back to your community, but TODAY may be the best day to make a donation to the WCDC because Facebook is matching gifts made to our organization!

Facebook will match up to $7 million in contributions made to organizations that participate in today's fundraiser, including the WCDC. PLUS there will be no fee to donate, meaning we'll receive 100% of your gift.


To receive a matching contribution, the donation must be made through our Facebook page, beginning at 8 a.m. today and ending at midnight — it's easy!
Just head over to our Facebook page.

Click on the blue DONATE button.

Donate!
Remember to donate early because this is a nationwide program, so once Facebook reaches $7 million in donations across all participating organizations, no additional matching funds will be donated.
Your gift will directly impact our projects and programs, including:
Restoring key commercial properties, like the Wilkinsburg Train Station and the Lohr Building
Improving the perception of Wilkinsburg and strengthening connections to the community through events like our Two-Way Street Fest
Supporting local businesses and attracting new businesses to Wilkinsburg through programs like our small business workshops, grants, and technical assistance
Repurposing vacant lots, reducing litter, and creating a sense of place in the business district to improve the overall appearance of the community
Supporting Wilkinsburg youth by providing grants to summer and after school programs that serve local kids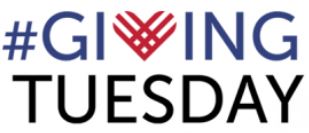 A Soul Blast from TheSoulPitt.com goes out to thousands and those that they pass it on to!
All Soul Blasts are also posted on ALL of Soul Pitt's social media sites at no additional charge.
To get a blast call 412.407.SOUL or email adsales@thesoulpitt.com

GET SOULcial with SOUL PITT!