Subject: #SoulBlast -  I Too, Am Pittsburgh Poetry Contest
Share a lil' Soul with
your Social Networks!
#SoulBlast - I Too, Am Pittsburgh Poetry Contest

Forward to Friends Past Soul Blasts View Online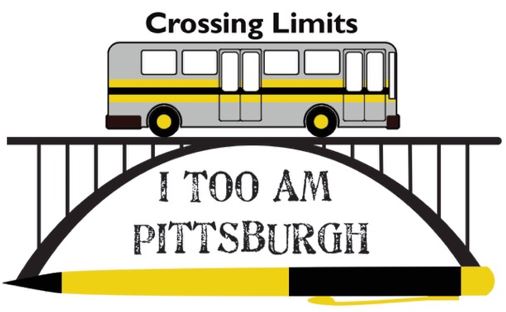 Crossing Limits Begins FREE Poetry Workshops:
Residents to be Equipped with Writing Skills in Preparation for the
I Too, Am Pittsburgh Poetry Contest
As responses to the I Too, Am Pittsburgh Poetry Contest roll in, Crossing Limits is getting ready to launch a series of FREE workshops to equip City of Pittsburgh neighbors in submitting their entries. Crossing Limits has partnered with Port Authority of Allegheny County, Carnegie Library of Pittsburgh, Shuman Center and Florida Recycled to make this contest possible.
I Too, Am Pittsburgh is a community poetry exhibit, which utilizes the public transit system to highlight poetry by residents. Poems will be centered on the theme "Home," and Students from Shuman Center will illustrate the poems with art. City of Pittsburgh neighbors of all ages and experience levels are encouraged to write poetry about their communities, and the winning poems will be displayed inside Port Authority buses. The deadline for entries is May 1, 2019.
"So far, we have received over 90 inquiries about the contest, and we are continuing to get the word out so that more people can take advantage of this opportunity to highlight the history and diversity of Pittsburgh communities," says Luqmon Abdus-Salaam, Project Director, Crossing Limits.
Writing Workshop Schedule:
March 9, 2019 Homewood Library
March 23 2019 East Liberty
April 6, 2019 Braddock
There will be a total of six workshops. Additional workshops will be announced when dates are confirmed.
For Poetry Contest details and workshop schedule, visit www.crossinglimits.org or send an email request to itooampittsburgh@gmail.com.
Crossing Limits was established in 1998 to promote solidarity amongst varying faith and cultural traditions. Its focus is on using poetry as both an instrument of beautification and agent for social change, highlighting the intersections of faith and social injustice.

A Soul Blast from TheSoulPitt.com goes out to thousands and those that they pass it on to!
All Soul Blasts are also posted on ALL of Soul Pitt's social media sites at no additional charge.
To get a blast call 412.407.SOUL or email adsales@thesoulpitt.com

GET SOULcial with SOUL PITT!