Subject: #SoulBlast - Hill Dance Academy Theatre Master Class Series on Saturday, April 14th
Share a lil' Soul with
your Social Networks!
#SoulBlast - Hill Dance Academy Theatre Master Class Series on Saturday, April 14th

Forward to Friends Past Soul Blasts View Online
Hill Dance Academy Theatre
Master Class Series
Saturday, April 14, 2018

Dancers will have the opportunity to take classes with guest master choreographers. Some of the choreographers are also looking for dancers for their 2018-2020 season and for summer intensives. Scholarships will be offered for summer intensives.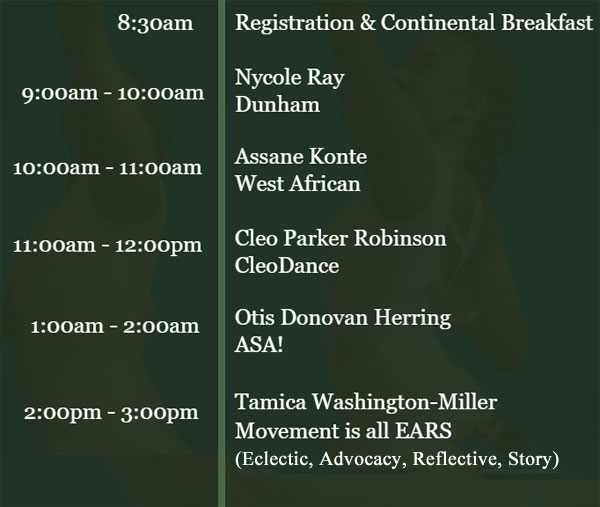 Package Deal $100.00 (includes lunch)
Individual Cost $25.00 per class ($15.00 for lunch)


Sign up and Purchase Classes Here
http://shop.5678hdat.org/
A Soul Blast from TheSoulPitt.com goes out to thousands and those that they pass it on to!
All Soul Blasts are also posted on ALL of Soul Pitt's social media sites at no additional charge.
To get a blast call 412.407.SOUL or email adsales@thesoulpitt.com
GET SOULcial with SOUL PITT!