Subject: #SoulBlast - HAVANA NIGHTS Opening Night Reception on Aug 17th | "Health and Wellness Weekend"
Share a lil' Soul with
your Social Networks!
#SoulBlast - HAVANA NIGHTS Opening Night Reception on Aug 17th | "Health and Wellness Weekend"

Forward to Friends Past Soul Blasts View Online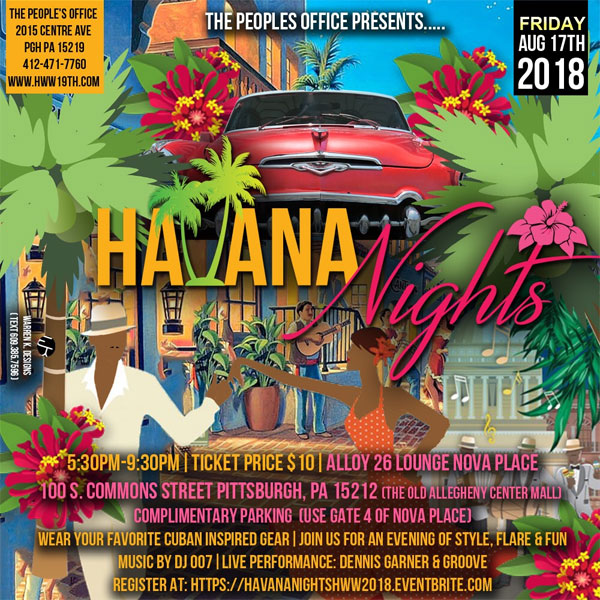 HAVANA NIGHTS Opening Night Reception
on Friday August 17th

This Event Will Kick Off The People's Office 6th Annual
"Health and Wellness Weekend"
August 17, 18 & 19, 2018
Join us for the Opening Night Reception to kick off the 6th Annual Health and Wellness Weekend! During this event, we will acknowledge & celebrate community leaders, entrepreneurs, and innovators. Come enjoy an evening of style, flair, and fun! Wear your favorite Cuban inspired gear and let's party…"Havana Nights" style!



Learn more about The 6th Annual HWW!

Click Here or Flyer Below For the Complete
Health And Wellness Weekend Scheduled Events!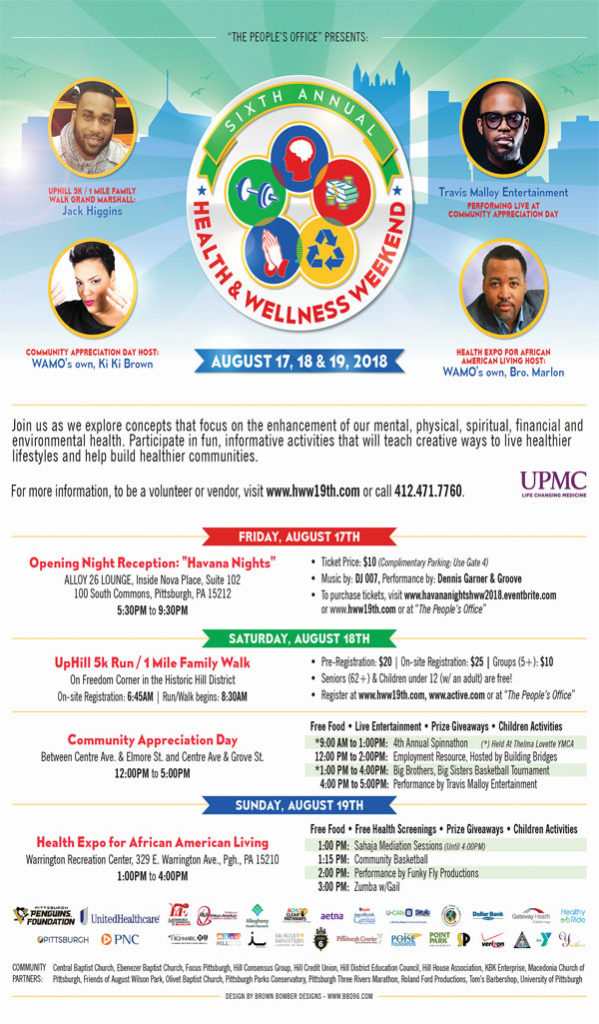 For more information,
to be a volunteer or vendor,
visit
www.hww19th.com
or call 412.471.7760

A Soul Blast from TheSoulPitt.com goes out to thousands and those that they pass it on to!
All Soul Blasts are also posted on ALL of Soul Pitt's social media sites at no additional charge.
To get a blast call 412.407.SOUL or email adsales@thesoulpitt.com

GET SOULcial with SOUL PITT!