Subject: #SoulBlast - Get messy on New Year's Day
Share a lil' Soul with
your Social Networks!
#SoulBlast - Get messy on New Year's Day

Forward to Friends Past Soul Blasts View Online

Celebrate the New Year at Carnegie Science Center

Get Messy on New Year's Day
Tues., Jan. 1
10 am–5 pm
Join our Mess-ologists for the slimiest, yuckiest, and gooiest activities at MessFest! Free with Science Center general admission, experiment with Oobleck and finger painting, enjoy a pudding "Pi" eating contest, and engineer an egg to survive a fall. Plus, experience high-energy, grossly entertaining programs in the BodyStage, presented by Allegheny Health Network.
WARNING: You will get messy, so don't dress up!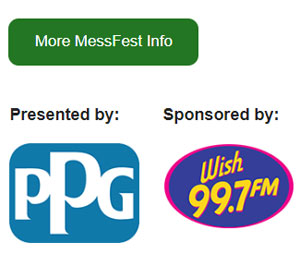 A Soul Blast from TheSoulPitt.com goes out to thousands and those that they pass it on to!
All Soul Blasts are also posted on ALL of Soul Pitt's social media sites at no additional charge.
To get a blast call 412.407.SOUL or email adsales@thesoulpitt.com

GET SOULcial with SOUL PITT!