Subject: #SoulBlast - Get Your Tickets for PBMF's 31st Annual Robert L. Vann Media Awards May 2, 2019 at 6PM
Share a lil' Soul with
your Social Networks!
#SoulBlast - Get Your Tickets for PBMF's 31st Annual Robert L. Vann Media Awards May 2, 2019 at 6PM

Forward to Friends Past Soul Blasts View Online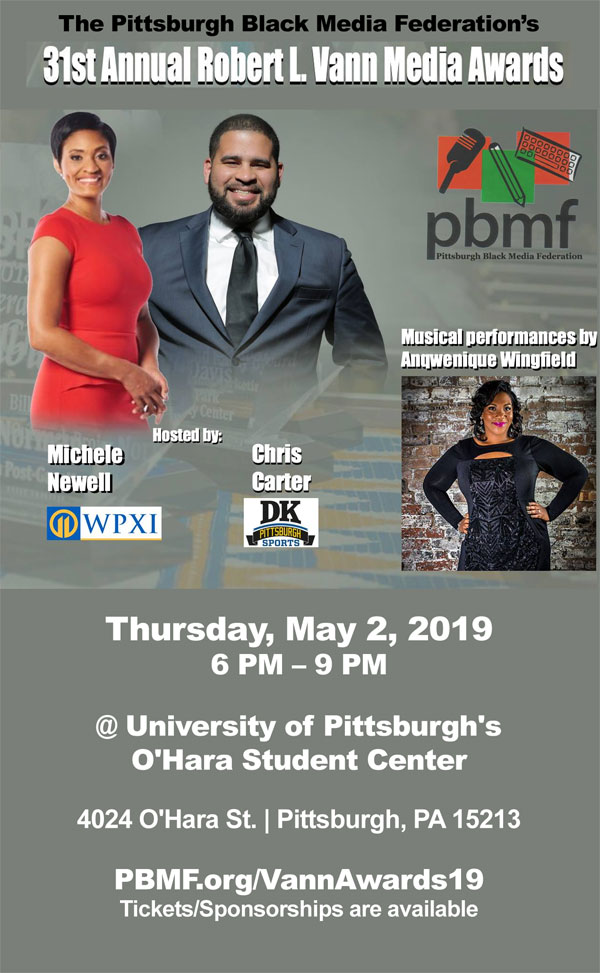 The Pittsburgh Black Media Federation's 31st annual Robert L. Vann Media Awards Dinner will honor excellence in journalism coverage of African-American and African diaspora communities, individuals and issues in Western Pennsylvania.
Join PBMF for a fantastic evening, at which the Pittsburgh area's leading and upcoming media professionals and area college journalists will gather to recognize the best of the region's journalism.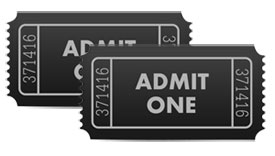 PBMF.org/VannAwards19
Tickets/Sponsorships are available


Please direct any questions to
Vann Committee Director
Dr. Ervin Dyer at edyer@pitt.edu
or 412-624-4796.


@ The O'Hara Student Center
at the University of Pittsburgh,
4024 O'Hara Street, Pittsburgh PA 15213 (Oakland)



A Soul Blast from TheSoulPitt.com goes out to thousands and those that they pass it on to!
All Soul Blasts are also posted on ALL of Soul Pitt's social media sites at no additional charge.
To get a blast call 412.407.SOUL or email adsales@thesoulpitt.com

GET SOULcial with SOUL PITT!