Subject: #SoulBlast - Free Home Buying Workshop in Wilkinsburg on Monday, Nov 5
Share a lil' Soul with
your Social Networks!
#SoulBlast - Free Home Buying Workshop in Wilkinsburg on Monday, Nov 5

Forward to Friends Past Soul Blasts View Online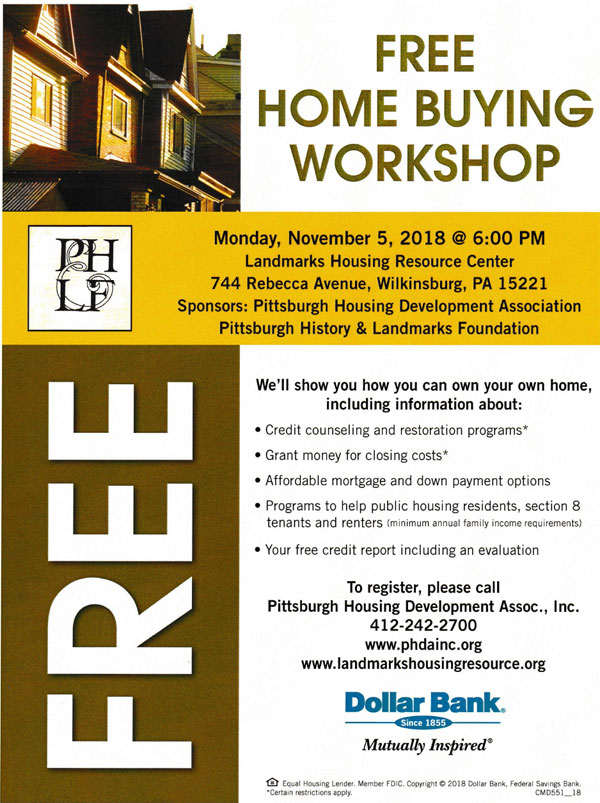 Pittsburgh Housing Development Association Inc. & Dollar Bank will be holding their next Free Home Buying Workshop in Wilkinsburg on
Monday, November 5, 6 p.m.


The workshop will be held at the
PHLF Landmarks Preservation Resource Center
at 744 Rebecca Ave.
To register, please call
412.242.2700
or visit www.phdainc.org

A Soul Blast from TheSoulPitt.com goes out to thousands and those that they pass it on to!
All Soul Blasts are also posted on ALL of Soul Pitt's social media sites at no additional charge.
To get a blast call 412.407.SOUL or email adsales@thesoulpitt.com

GET SOULcial with SOUL PITT!