Subject: #SoulBlast - DOORS OPEN Pittsburgh: Ride With The King – Black History Tour | Jan 19, 2019 at 9AM
Share a lil' Soul with
your Social Networks!
#SoulBlast - DOORS OPEN Pittsburgh: Ride With The King – Black History Tour | Jan 19, 2019 at 9AM

Forward to Friends Past Soul Blasts View Online

DOORS OPEN Pittsburgh is kicking off
Black History Month celebrations early
with a new tour,
"Ride With the King: Black History Tour."

This one-day event, which will be held Saturday, January 19, 2019, during the Doctor Martin Luther King, Jr. holiday weekend. The tour will be offered in two formats: Bus Tour and Self-Guided. During "Ride With the King: Black History Tour," visitors will hear the first-hand stories from the leaders in Pittsburgh's African American church community, dating back to the 1800's to present.

While inside these churches, visitors will be immersed in Pittsburgh's African American history through the confluence of these churches in generations past and present.
Churches will include
St. James African Church, in East Liberty;
Bethel AME Church, in Uptown;
Brown Chapel AME Church, in Central Northside.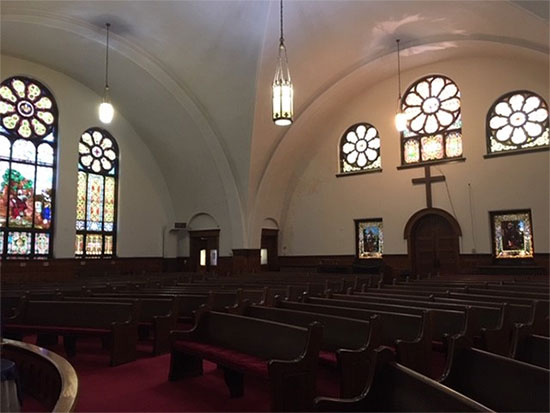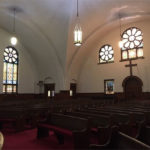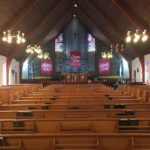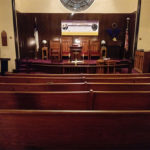 [click images for larger view]
The tour will be an immersive experience, and will include storytelling of famous Hymnal musicians, contributions to the fight against slavery, Underground Railroad and the Daniel's Den story, the growth of the AME church and its impact on the local African American community, and light refreshments of the African American culture will be offered in one of the churches.
The bus tour starts at the Heritage Center in the Dollar Bank Fourth Avenue Building, where visitors will see original handwritten ledgers containing records of Dollar Bank's African American customers from the 1800s. On display will be the 1860 ledger documenting Dollar Bank's first mortgage to an African American. Be sure to also see the medical bag and license of Dollar Bank depositor John Paul Golden, M.D., the first black graduate of what would become the University of Pittsburgh Medical School.
The bus tour finishes at the August Wilson Center, where visitors will have a chance to explore "Familiar Boundaries. Infinite Possibilities," featuring the work of 12 regional, national, and international Black contemporary artists. The exhibition features Flying Girls the work of international artist Peju Alatise.
The event takes place on
January 19th from 9am - 2:30pm.
For tickets and additional information,
please go to www.DoorsOpenPgh.org

ABOUT DOORS OPEN PITTSBURGH:
DOORS OPEN Pittsburgh (non-profit, 501c3) is best known for presenting the annual DOORS OPEN Pittsburgh event every October. That two-day event celebrates our city's heritage, architecture and communities by providing behind-the-scenes access or just the opportunity to explore a diverse collection of buildings.
DOORS OPEN Pittsburgh is the brainchild of Bonnie Baxter, who was inspired to create this event in her native Pittsburgh after attending the Open House Chicago event, while living in Chicago for a handful of years.
You can see the complete story at
https://doorsopenpgh.org/page/history-of-dop

DOORS OPEN Pittsburgh, Inc. (501c3) and has been supported by corporate sponsors, foundation support and donors.
For a complete list, please go to www.doorsopenpgh.org

A Soul Blast from TheSoulPitt.com goes out to thousands and those that they pass it on to!
All Soul Blasts are also posted on ALL of Soul Pitt's social media sites at no additional charge.
To get a blast call 412.407.SOUL or email adsales@thesoulpitt.com

GET SOULcial with SOUL PITT!