Subject: #SoulBlast - Come Boldly Mother's Day Brunch on May 12, 2018 | 9AM to 11AM
Share a lil' Soul with
your Social Networks!
#SoulBlast - Come Boldly Mother's Day Brunch on May 12, 2018 | 9AM to 11AM

Forward to Friends Past Soul Blasts View Online
COME BODLY
Mother's Day Brunch
Saturday, May 12, 2018 | 9AM to 11AM

Come Boldly with Evangelist Karen Scott Miles,
one of Pennsylvania's Most Dynamic Speakers!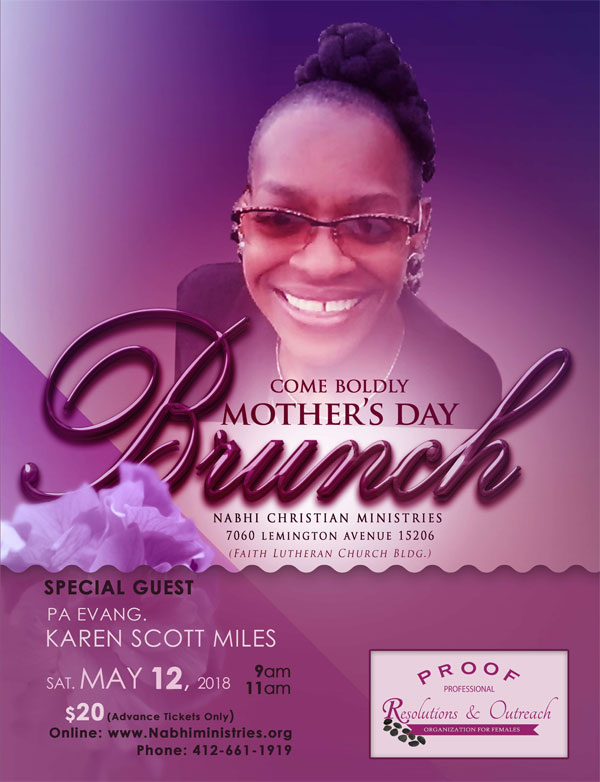 @ Faith Lutheran Church Bldg.
7060 Lemington Ave. Pittsburgh, PA 15206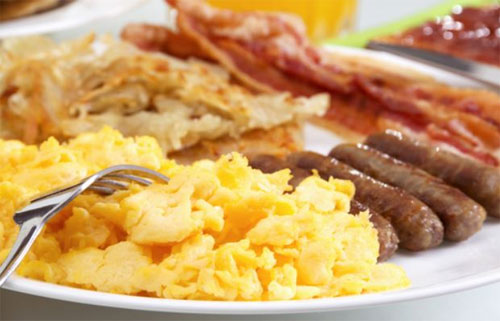 Menu: Eggs, Omelettes, Bacon, Sausage (Pork/Turkey),
Ham, French Toast, Home Fries, grits, oatmeal, fruit,
Rolls (Various), biscuits, toast, bagels, pastries, Juices (Various),
coffee, tea, bottled water and much more!
Guaranteed Treat for Mom on Her Special Day!


Tickets: $20 (Advance Tickets Only)
Register online at
For more info call 412.661.1919
A Soul Blast from TheSoulPitt.com goes out to thousands and those that they pass it on to!
All Soul Blasts are also posted on ALL of Soul Pitt's social media sites at no additional charge.
To get a blast call 412.407.SOUL or email adsales@thesoulpitt.com
GET SOULcial with SOUL PITT!