Subject: #SoulBlast - Classic Events! 5th Annual "Ladies Who Network" Luncheon on May 19th at Doubletree Monroeville
Share a lil' Soul with
your Social Networks!
#SoulBlast - Classic Events! 5th Annual "Ladies Who Network" Luncheon on May 19th at Doubletree Monroeville

Forward to Friends Past Soul Blasts View Online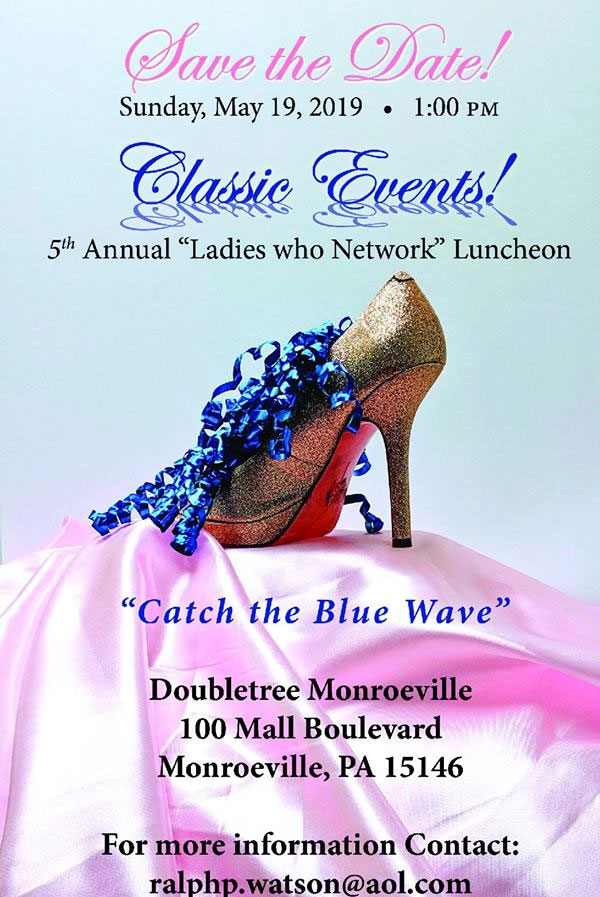 The most influential and memorable people in our lives have been women and there is no exception for this Pittsburgh group of "LADIES WHO NETWORK" as you remain a strong, powerful force in everyday life and the backbone of business.
Join us as we celebrate these women
Sunday, May 19th at 1PM
at the 5th Annual
"Ladies Who Network" Luncheon
@ Doubletree by Hilton Hotel Pittsburgh
101 Mall Blvd., Monroeville

Tickets are $40
through Cash App or PayPal
(ralphp.watson@aol.com)

For more information email Ralph P. Watson at
ralphp.watson@aol.com)



A Soul Blast from TheSoulPitt.com goes out to thousands and those that they pass it on to!
All Soul Blasts are also posted on ALL of Soul Pitt's social media sites at no additional charge.
To get a blast call 412.407.SOUL or email adsales@thesoulpitt.com

GET SOULcial with SOUL PITT!