Subject: #SoulBlast - Christina Leeman of Moon Township releases the new booklet WORTH MORE THAN DIAMONDS
Forward to Friends Past Soul Blasts View Online

#SoulBlast - Christina Leeman of Moon Township releases the new booklet WORTH MORE THAN DIAMONDS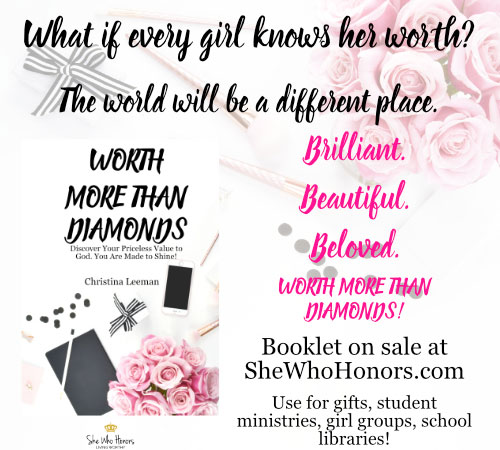 What If Every Teen Girl Knows Her Worth?
Today every teen girl can know her worth making the world a different place. This movement starts with the launch of the colorful interactive booklet WORTH MORE THAN DIAMONDS. Empowering girls with an uplifting message of the truth of their worth.
Award - winning inspirational author Christina Leeman of Moon Township releases the new booklet WORTH MORE THAN DIAMONDS Discover Your Priceless Value to God. You are Made to Shine! Her passion is to make every girl know she is WORTH MORE THAN DIAMONDS.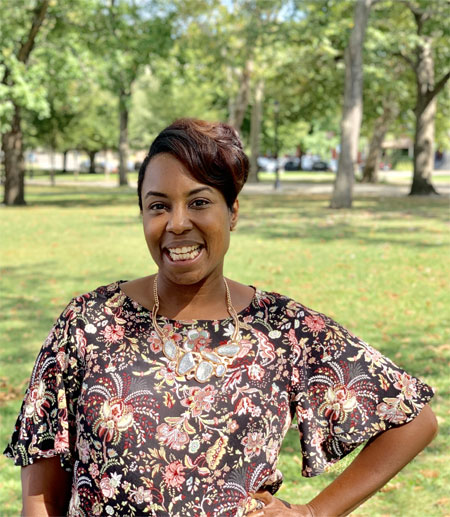 Author Christina Leeman
Christina's two beautiful daughters and the girls from an outreach ministry she volunteers for, are the catalyst for this WORTH MORE THAN DIAMONDS booklet. From the girls experiences she realizes everyone needs to believe their worth so they can live a rich life and find worth in other people and experiences.
"Last December I created an inspiring graphic for all the girls in the outreach. One of the girls got mad about something and threw the framed graphic on the ground. When one of the volunteers asked her to pick it up, she said she didn't care. I felt so sad for her. She doesn't realize the value of things because she doesn't feel valued.
"I drove home crying on and off. Grieving for her and some of the other girls who carry so much anger and pain in their lives. I needed to let them know their worth and value. The booklet WORTH MORE THAN DIAMONDS was created out of the grief. It's the truth in love. I hope they believe their worth," Christina says.
Do you have a girl in your life? Let her know her worth with the WORTH MORE THAN DIAMONDS booklet. Be a part of this movement!
Great for student ministries, youth groups, girl empowerment groups and gifts.
Christina's over ten years of ministry experience working with girls and women of all ages makes her a dynamic inspirational speaker. Contact her to speak for your group at Christina@SheWhoHonors.com.
WORTH MORE THAN DIAMONDS:
Discover Your Priceless Value to God.
You are Made to Shine booklet (7.99)

Available online at www.SheWhoHonors.com.
Ask Christina for a discount for orders of 5 or more booklets!
Retailers can get the booklets from Ingram.


A Soul Blast from TheSoulPitt.com goes out to thousands and those that they pass it on to!
All Soul Blasts are also posted on Soul Pitt's social media sites at no additional charge.
To get a blast call 412.407.SOUL or email adsales@thesoulpitt.com

GET SOULcial with SOUL PITT!