Subject: #SoulBlast - Call for VENDORS! Sherwood's Weddings for Every Season BRIDAL SHOW on Sept 23
Share a lil' Soul with
your Social Networks!
#SoulBlast - Call for VENDORS! Sherwood's Weddings for Every Season BRIDAL SHOW on Sept 23

Forward to Friends Past Soul Blasts View Online
Are you a vendor looking to reach
over 300 brides at one time?

Look no further than Hosanna House's
first annual bridal show
at our newly expanded Sherwood Event Center.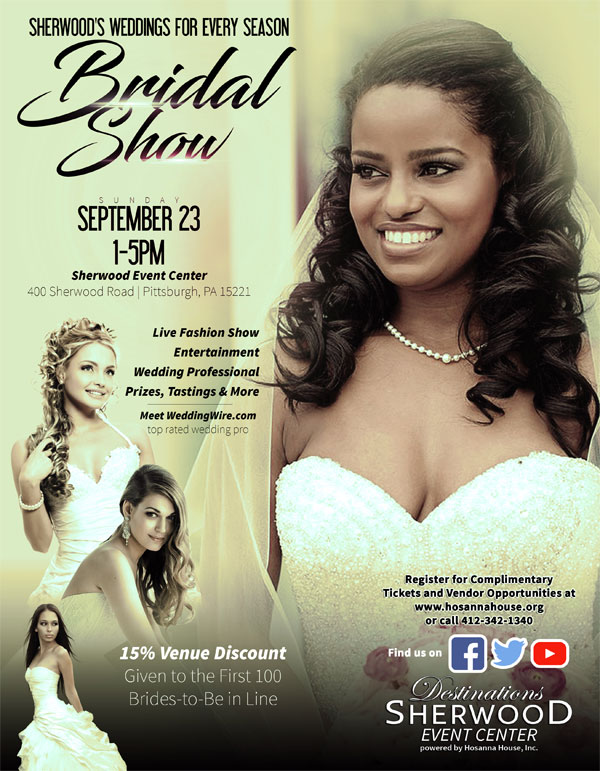 Hosanna House, Inc.
invites you to
showcase your products and/or services
at our 1st annual bridal show entitled

"Sherwood's Weddings for All Seasons"

Sunday, September 23, 2018
1:00 pm-5:00 pm.
The event will take place at our newly expanded
Sherwood Event Center
(400 Sherwood Rd, near Forest Hills).


PLEASE CLICK HERE TO
COMPLETE THE VENDOR APPLICATION

An official letter will be emailed to you to provide you with more details.





Attention All Brides-to-Be!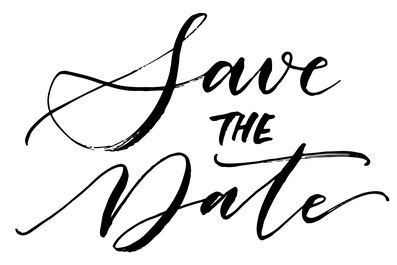 << September 23, 2018 | 1PM to 5PM >>

15% Venue Discount
Given to the First 100 Brides-to-Be in Line

For more information call
412.342.1340

A Soul Blast from TheSoulPitt.com goes out to thousands and those that they pass it on to!
All Soul Blasts are also posted on ALL of Soul Pitt's social media sites at no additional charge.
To get a blast call 412.407.SOUL or email adsales@thesoulpitt.com

GET SOULcial with SOUL PITT!