Subject: #SoulBlast - CARES Rent Relief Program | Applications can be submitted through September 30, 2020
Forward to Friends Past Soul Blasts View Online

#SoulBlast - CARES Rent Relief Program | Applications can be submitted through September 30, 2020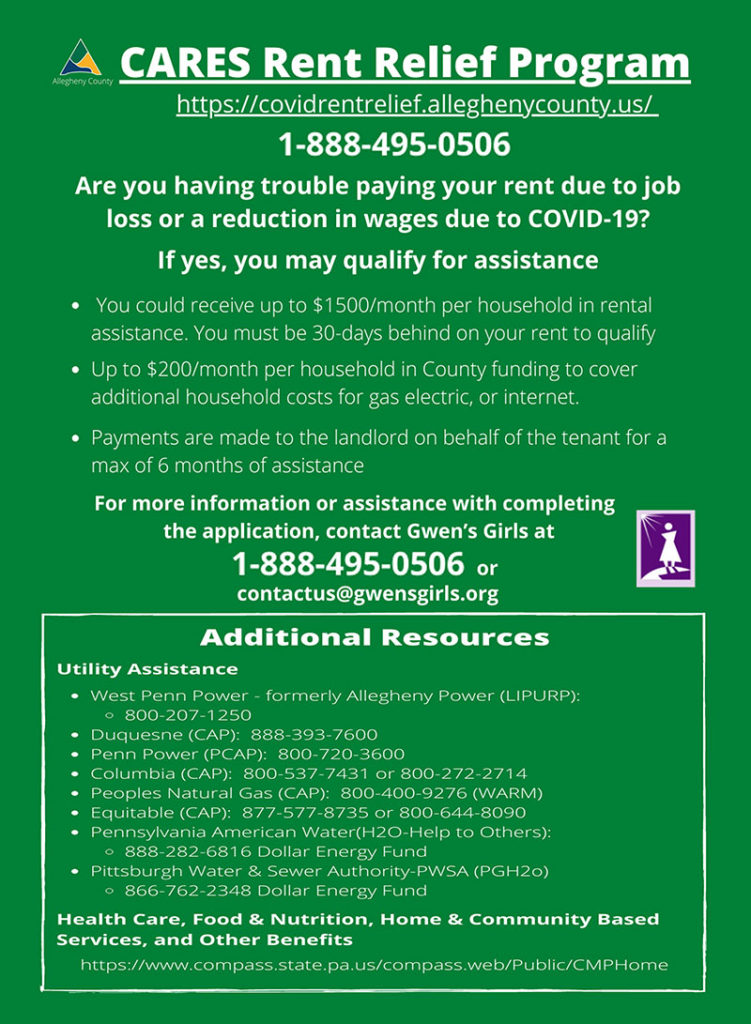 Allegheny County is partnering with the Pennsylvania Housing Finance Agency (PHFA) to jointly fund the CARES Rent Relief Program. CARES helps people experiencing job loss or loss of income as a result of the COVID-19 health crisis.
Applications can be submitted
through September 30, 2020
https://covidrentrelief.alleghenycounty.us/
Health Care, Food & Nutrition, Home &
Community-Based Services, and Other Benefits:
https://www.compass.state.pa.us/compass.web/Public/CMPHome


A Soul Blast from TheSoulPitt.com goes out to thousands and those that they pass it on to! All Soul Blasts are also posted on Soul Pitt's social media sites at no additional charge. To get a blast or other advertising, call 412.407.SOUL or email adsales@thesoulpitt.com

GET SOULcial with SOUL PITT!