Subject: #SoulBlast - Byron Cage & Anita Wilson Gospel Concert with special guest Zanetta Wingfield on June 1st
Share a lil' Soul with
your Social Networks!
#SoulBlast - Byron Cage & Anita Wilson Gospel Concert with special guest Zanetta Wingfield on June 1st

Forward to Friends Past Soul Blasts View Online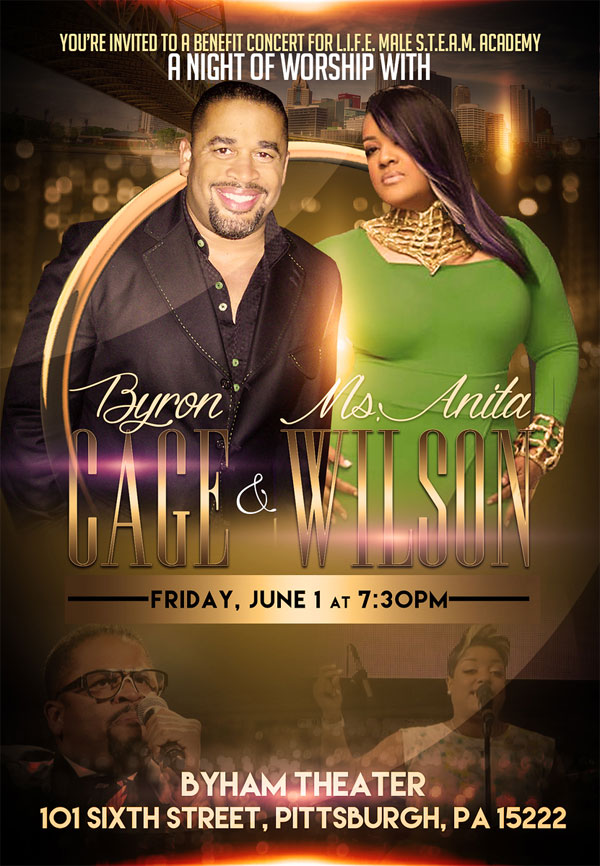 Byron Cage, known as "The Prince of Praise," has been performing and recording songs for over two decades. Since releasing his debut album, Dwell Among Us, he has influenced "praise and worship" music to become the contemporary style it is today. Songs such as "The Presence of the Lord is Here" and "I Will Bless the Lord" have become worship anthems in churches across the country. Mr. Cage is a multi-time Stellar Gospel Music Award winner, a Soul Train Award recipient, and a Grammy Award nominee.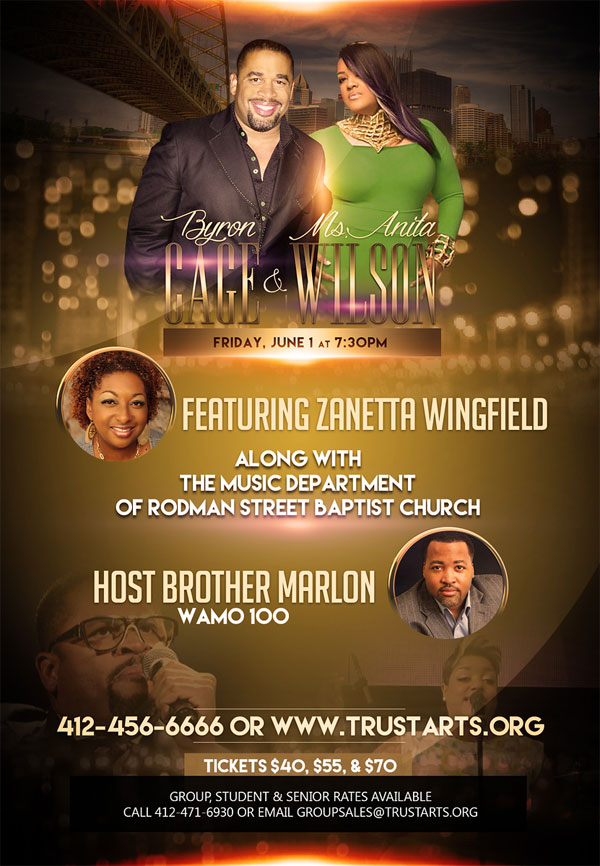 Friday, June 1 at 7:30PM
@ Byham Theater
101 6th St, Pittsburgh, PA 15222




Call 412.456.6666 for Tickets or
A Soul Blast from TheSoulPitt.com goes out to thousands and those that they pass it on to!
All Soul Blasts are also posted on ALL of Soul Pitt's social media sites at no additional charge.
To get a blast call 412.407.SOUL or email adsales@thesoulpitt.com
GET SOULcial with SOUL PITT!