Subject: #SoulBlast - Brown Mama Monologues Saturday, May 12 from 6-9 pm at the Carnegie Library Theater in Homewood
Share a lil' Soul with
your Social Networks!
#SoulBlast - Brown Mama Monologues Saturday, May 12 from 6-9 pm at the Carnegie Library Theater in Homewood

Forward to Friends Past Soul Blasts View Online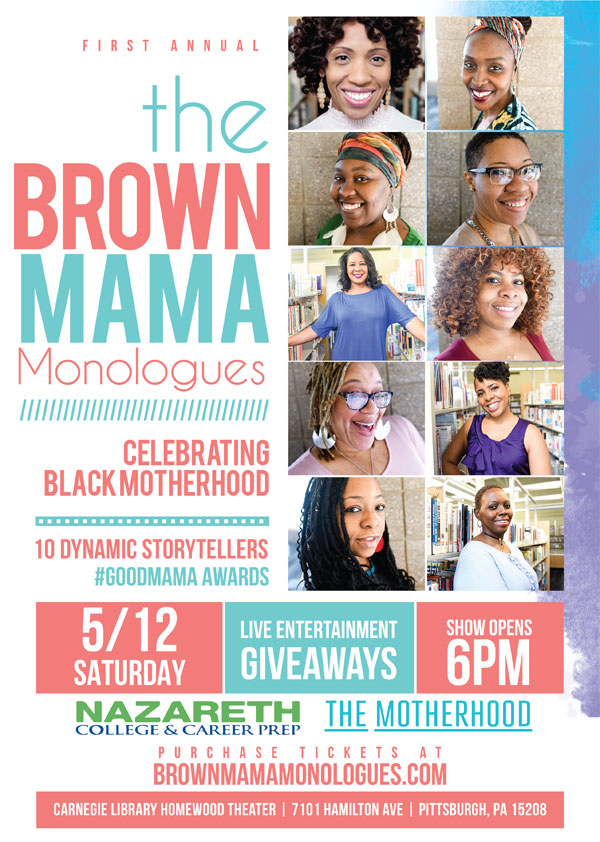 Ten African-American moms
will redefine motherhood
this Mother's Day weekend
by adding Our story to the perspective.
Join us for the
Brown Mama Monologues
Saturday, May 12 from 6-9 pm
at the Carnegie Library Theater in Homewood.

Our mothers will take to the stage to tell their stories of trial and triumph through motherhood. We'd love to have you.
Ticket Link >> BrownMamaMonologues.com
$5 OFF Using the Code: NOW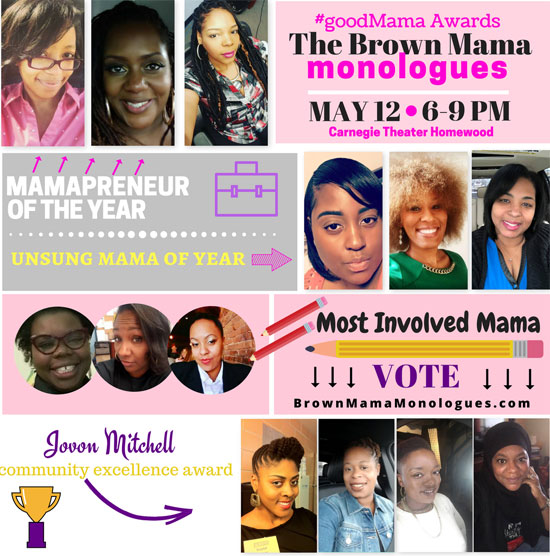 Did you know we are giving out awards at the First Annual Brown Mama Monologues? We have some phenomenal women who are nominated for doing the everyday work of being good moms in their homes, at their kids' schools and in our community.

Cast your vote for our award winners today at BrownMamaMonologues.com



A Soul Blast from TheSoulPitt.com goes out to thousands and those that they pass it on to!
All Soul Blasts are also posted on ALL of Soul Pitt's social media sites at no additional charge.
To get a blast call 412.407.SOUL or email adsales@thesoulpitt.com

GET SOULcial with SOUL PITT!