Subject: #SoulBlast - Afrika Yetu's 30 in 3 Rivers Gala on Nov 22 at Omni William Penn
Forward to Friends Past Soul Blasts View Online

#SoulBlast - Afrika Yetu's 30 in 3 Rivers Gala on Nov 22 at Omni William Penn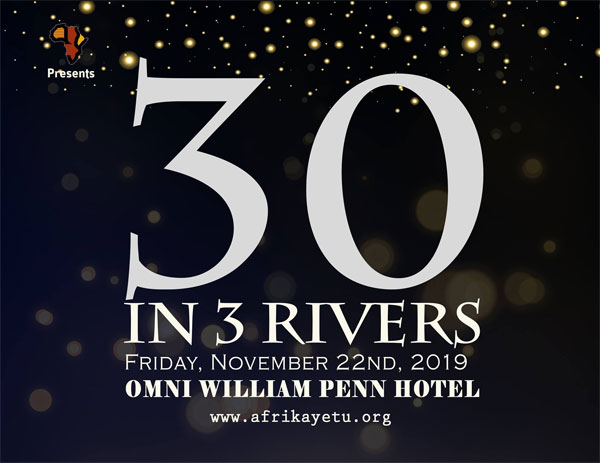 30 in 3 Rivers Celebration Gala to honor, celebrate and reflects on 30 years of dance, music, cultural programs in Pittsburgh and beyond.
Afrika Yetu Inc, Umoja and Elie Kihonia are proud to be celebrating 30 years of rich history and success in raising the standards of African culture in the USA and particularly in the city of Pittsburgh, Pennsylvania. Elie Kihonia, international musician, master drummer, co-founder of UMOJA and also founder of Afrika Yetu, Inc., has been working assiduously to bridge African and American cultures in business and the arts since 1989.
Please join us on Friday November 22nd, 2019 at 6:30 PM at the opulent Omni William Penn, 530 William Penn Place, Downtown Pittsburgh for the 30 in 3 Rivers Celebration Gala, this year, celebrating our 30th Anniversary in the city of Three Rivers and honoring Elie Kihonia himself, along with the performers and individuals who have been instrumental in his tenure in the city of Pittsburgh, including Damien & Meta Pwono, Dr Patricia Opondo, the late Gaby Muzela, Carol Brown, Karen White, Yvonne Cook, Charon Battles, Jeannie Pearlman, Janis Sarbaugh, the late Gerry Kay, Blyden, Dr Bubba Misawa, Dr Adjeye, Jim Donovan, Dr Anicet Mundundu and many more.
Guests will have the opportunity to experience some exotic African inspired dishes, wines, top international musicians, and win Authentic African unique arts memorabilia during our auction and raffle.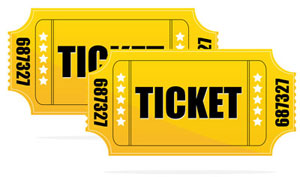 Tickets are available online at www.afrikayetu.org/events and at AfrikaYetu.Eventbrite.com
and can also be reserved by calling 412.540.0003
Made Possible by the support of the Heinz Endowments and Advancing Black Arts,
A project of the Pittsburgh Foundation and Heinz Endowments.
Sponsorship opportunities available at 412.540.0003


A Soul Blast from TheSoulPitt.com goes out to thousands and those that they pass it on to!
All Soul Blasts are also posted on Soul Pitt's social media sites at no additional charge.
To get a blast call 412.407.SOUL or email adsales@thesoulpitt.com

GET SOULcial with SOUL PITT!