Subject: #SoulBlast - AWC Presents AYIKODANS – Haitian dance performances – October 26 to 28
Share a lil' Soul with
your Social Networks!
#SoulBlast - AWC Presents AYIKODANS – Haitian dance performances – October 26 to 28

Forward to Friends Past Soul Blasts View Online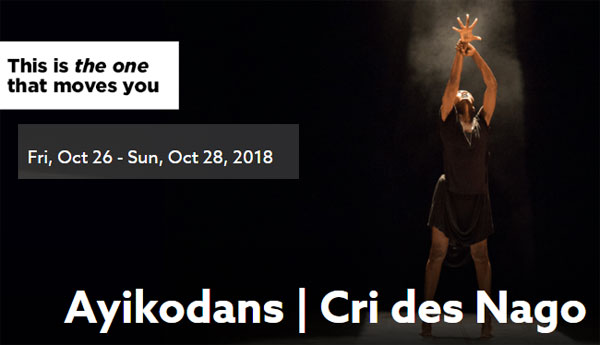 US Premiere – Part of the Pittsburgh International Festival of Firsts
Founded by internationally- renowned, Haitian- born choreographer, dancer, and educator Jeanguy Saintus Riché, Ayikodans is considered to be the premiere professional dance company of Haiti. Saintus has enabled the emergence of a new, contemporary Haitian aesthetic that, while rooted in tradition, reflects a modern Caribbean culture and creativity that would surprise many who associate the country with disaster, poverty, and helplessness.

A Soul Blast from TheSoulPitt.com goes out to thousands and those that they pass it on to!
All Soul Blasts are also posted on ALL of Soul Pitt's social media sites at no additional charge.
To get a blast call 412.407.SOUL or email adsales@thesoulpitt.com

GET SOULcial with SOUL PITT!