Subject: #SoulBlast - A Few Reasons to Join us for ROAR in Philadelphia on Sept 11, 2018
Share a lil' Soul with
your Social Networks!
#SoulBlast - A Few Reasons to Join us for ROAR in Philadelphia on Sept 11, 2018

Forward to Friends Past Soul Blasts View Online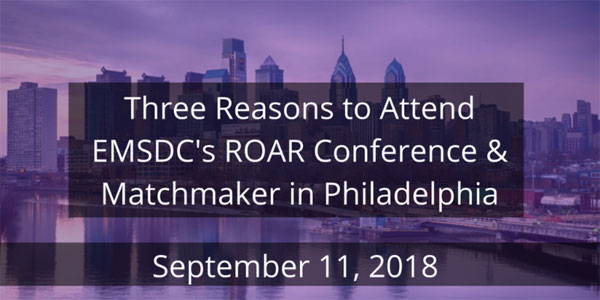 Our Philadelphia ROAR Conference & Matchmaker is less than a month away, and it's shaping up to be one of our best events yet! Whether you attended our Pittsburgh ROARConference & Matchmaker earlier this year and are looking to keep the momentum going, or this will be your first, we guarantee a day filled with meaningful discussions, important connections and potential business opportunities. Check out three reasons (among many) why you should sign up today!

A Soul Blast from TheSoulPitt.com goes out to thousands and those that they pass it on to!
All Soul Blasts are also posted on ALL of Soul Pitt's social media sites at no additional charge.
To get a blast call 412.407.SOUL or email adsales@thesoulpitt.com

GET SOULcial with SOUL PITT!