Subject: #SoulBlast - 2nd Annual Fit Fab Fierce Business Mixer | Sat, June 1, 2019 at Comfort Inn Conference Center
Share a lil' Soul with
your Social Networks!
#SoulBlast - 2nd Annual Fit Fab Fierce Business Mixer | Sat, June 1, 2019 at Comfort Inn Conference Center

Forward to Friends Past Soul Blasts View Online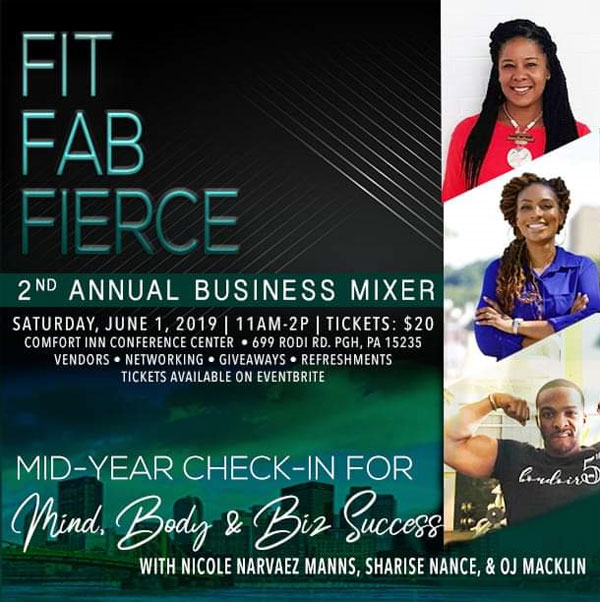 Personal trainer; Owen (Oj )Macklin, HR specialist and creator of Nikki's Magic Wand; Nicole Narvaez Manns and Sharise Nance, co-owner/founder of HandinHand Counseling Services and founder of Vitamin C Healing are excited to present the Second Annual Fit Fab Fierce Business Mixer: "Mid-Year Check-In for Mind, Body & Biz Success. Fit Fab Fierce was created to share tips, resources and invaluable information to professionals and entrepreneurs through a monthly newsletter on physical health, mental health and beauty.
The goal of the second annual business mixer is to provide resources and networking opportunities to aspiring business owners, new business owners as well as the more season business owners.

Saturday, June 1, 2019
11:00 AM – 2:00 PM



@ The Comfort Inn Conference Center,
699 Rodi Rd, Pittsburgh, PA 15235


Join us for a mid-morning filled with networking, resources, tips on igniting or maintaining the momentum in your business and an atmosphere of positivity, inspiration, motivation and encouragement.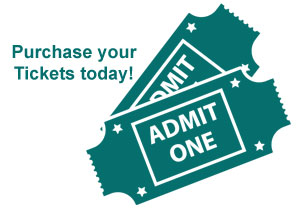 CLICK HERE TO PURCHASE TICKETS ONLINE!

Admission Fee: $20.00
Vendors | Networking | Giveaways | Refreshments


A Soul Blast from TheSoulPitt.com goes out to thousands and those that they pass it on to!
All Soul Blasts are also posted on ALL of Soul Pitt's social media sites at no additional charge.
To get a blast call 412.407.SOUL or email adsales@thesoulpitt.com

GET SOULcial with SOUL PITT!