Subject: #SoulBlast - 1st Annual Antwon Rose Community Birthday Celebration | July 12th, 12 Noon-8PM
Share a lil' Soul with
your Social Networks!
#SoulBlast - 1st Annual Antwon Rose Community Birthday Celebration | July 12th, 12 Noon-8PM

Forward to Friends Past Soul Blasts View Online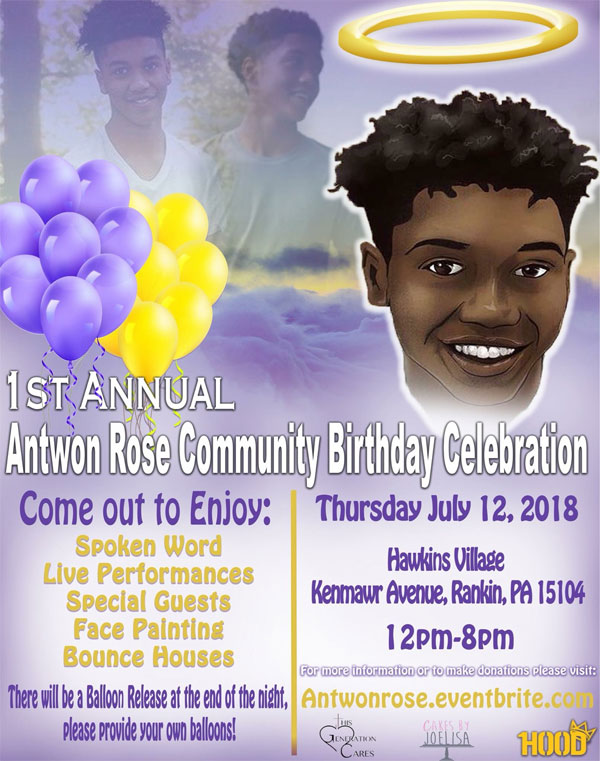 Join us for a day of celebration as we honor the life of Antwon Rose II. There will be food, vendors, bounce houses, live performances, giveaways and much more. There will also be free book bags for 250 youth from ages K-12. A balloon release will be taking place at the close of the night as we wish him a Happy Birthday. Limited quantities of balloons will be provided. This event is free and open to the public.

We ask that no protests take place in this space.

A Soul Blast from TheSoulPitt.com goes out to thousands and those that they pass it on to!
All Soul Blasts are also posted on ALL of Soul Pitt's social media sites at no additional charge.
To get a blast call 412.407.SOUL or email adsales@thesoulpitt.com

GET SOULcial with SOUL PITT!