Subject: #SoulBlast - 13th Annual B-PEP Jazz at Bridges in the Wyndham Univ Center on Monday, APRIL 2 | 5:30 PM 11PM
Share a lil' Soul with
your Social Networks!
#SoulBlast - 13th Annual B-PEP Jazz at Bridges in the Wyndham Univ Center on Monday, APRIL 2 | 5:30 PM 11PM

Forward to Friends Past Soul Blasts View Online
at Bridges in the Wyndham University Center
EASTER MONDAY!
Monday, APRIL 2 | 5:30 PM 11:30 PM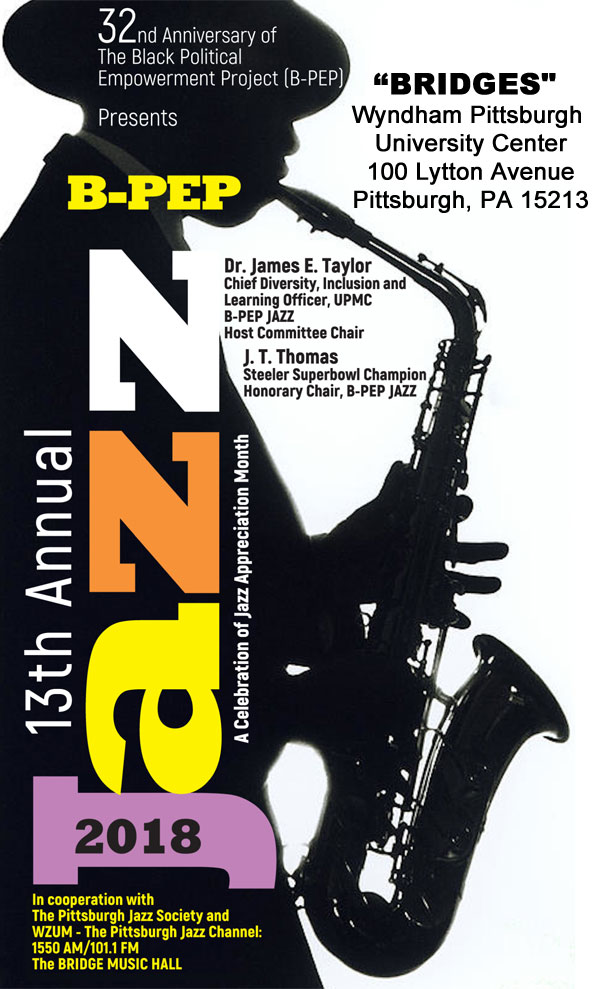 The Black Political Empowerment Project (B-PEP), one of Pittsburgh's premiere community collaborative organizations is celebrating a musical "fun-raiser." B-PEP is commemorating 30 years of serving the Metropolitan Pittsburgh community. We are proud to officially announce that the date for our Thirteenth Annual B-PEP JAZZ Concert is Monday, April 2nd at "Bridges" in Wyndham Pittsburgh University Center, Oakland, from 5:30 pm-11:30 pm. The event showcases many of Pittsburgh's best jazz musicians and vocalists.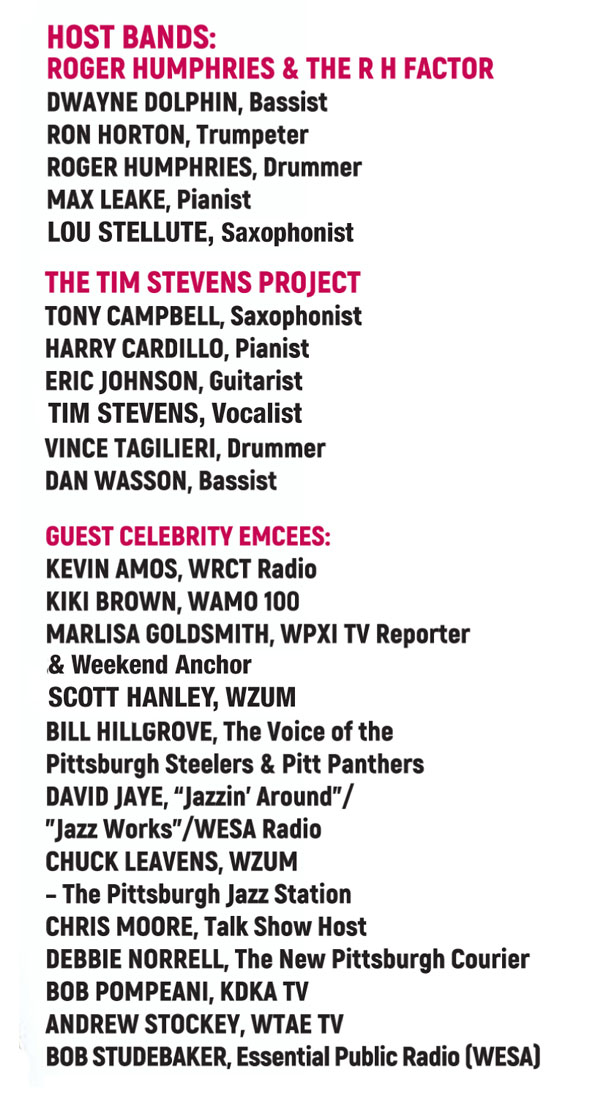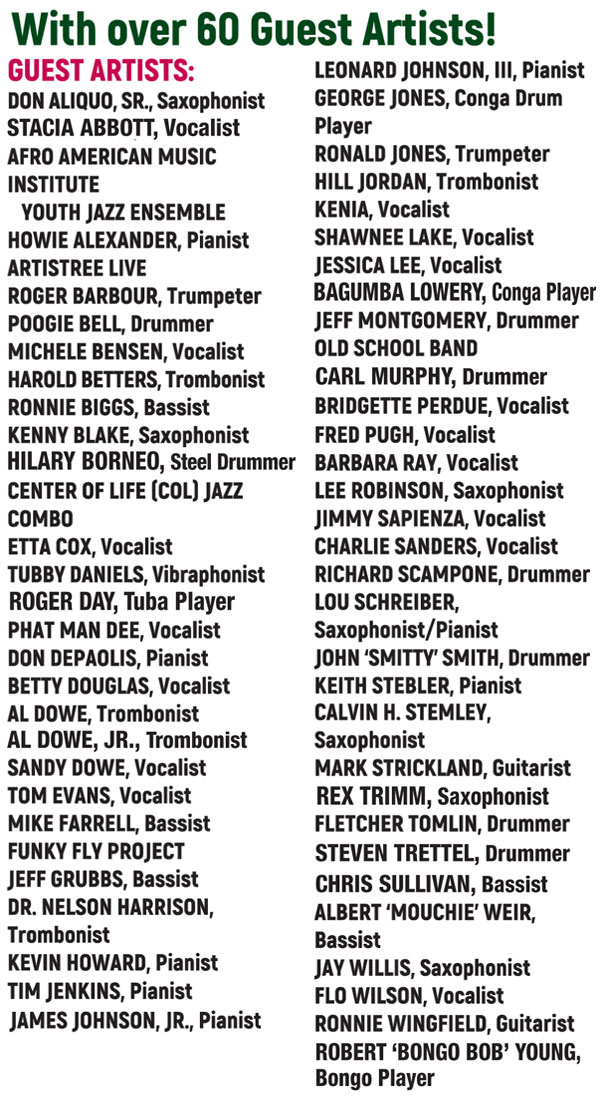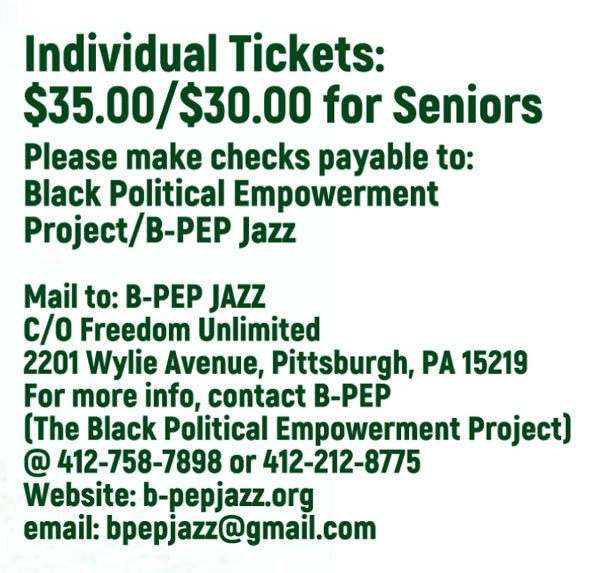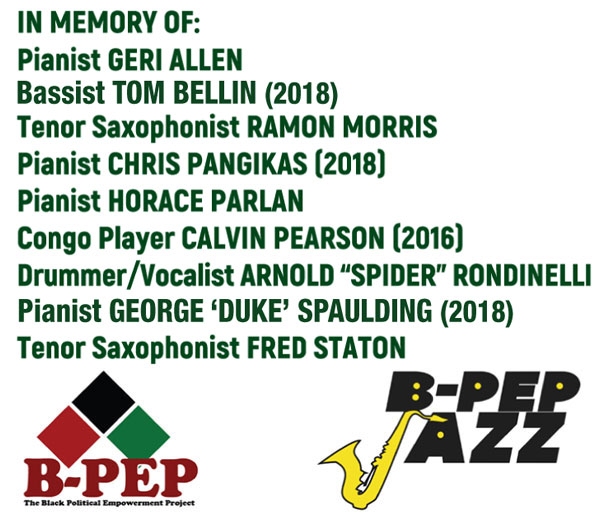 Please visit our website for more info
https://b-pepjazz.org/
A Soul Blast from TheSoulPitt.com goes out to thousands and those that they pass it on to!
All Soul Blasts are also posted on ALL of Soul Pitt's social media sites at no additional charge.
To get a blast call 412.407.SOUL or email adsales@thesoulpitt.com
GET SOULcial with SOUL PITT!